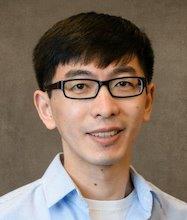 Yang Wu will participate in the Scholarly Publishing and Academic Resources Coalition's (SPARC) Open Education Leadership Program over the next two semesters to further advance open education efforts at Clemson University.
The Fall semester comprises an intensive online course where participants will complete a new module each week, including readings, group discussion, and assignments. Topics will start with the basics, move to practical applications of open education on campus, and end with a focus on advocacy and project planning. 
Participants will then be paired with an experienced mentor from the community and begin formulating a plan for their capstone project, which will be the focus of the Spring semester. Capstone projects range widely from implementing an OER grant program to creating a policy guide to developing a survey. The primary output of the Fall semester will be a capstone project roadmap.
This fall, an essential component of the program will be attending the virtual Open Education Conference (#OpenEd21) on October 18-22. This conference will be a vital opportunity to network with the broader open education field and deepen connections with fellow cohort members.
The Open Education Leadership Program was designed to be completed in a primarily asynchronous, online format, and the program has graduated four cohorts encompassing 84 graduates over the last four years.