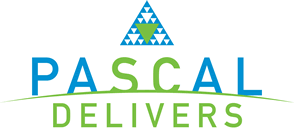 PASCAL Delivers is a service that allows Clemson students, faculty, and staff to borrow books from other South Carolina academic libraries. It is quicker than requesting books through ILL.
How Do I Request a Book?
To find a book, simply search our FindIt@Clemson tool and select PASCAL Delivers in the dropdown menu.

If a book is available in the PASCAL system, you can request it and get it within 5-10 days due to limited courier services due to COVID-19. To request the book just click on the PASCAL Delivers link under How to Get It. A form will pop up with the information about the book and there will be a green link at the bottom labeled Send Request.
How Long Does it Take?
Books will arrive within 2 to 5 days.
How long can I keep it?
PASCAL books can be checked out for 6 weeks and can be renewed for 6 more weeks. To renew your PASCAL book, visit your Library Account or contact the Resource Sharing Office at cuill@clemson.edu.
If you find that you need the book beyond this 12-week period, please contact us and we will be happy to borrow another copy for you.
PASCAL Visiting Patron Service
If you are a current student or employee at a South Carolina college or university, you can also visit another PASCAL Delivers library and check out the book yourself using the Visiting Patron service. You can check out up to 3 books and keep them for 3 weeks with an additional 3 week renewal. You will need to present your institution ID.
PASCAL Pick-Up Anywhere Service
If you do not live near Clemson University, Pick-Up Anywhere is for you! You can request an item via PASCAL Delivers and have it sent to the college or university closest to you. Use your Clemson ID to check the item out at that college's library.
To use this service, request the book as you would a regular PASCAL Delivers item. After filling in your information, change the pickup location to the college or university where you want your book(s) delivered. When the book has arrived you'll receive an email stating that it is ready for pick up.
Other PASCAL Libraries
For information regarding PASCAL Delivers at Clemson University, please contact Maggie Mason Smith at mason5@clemson.edu or 864-656-5186.