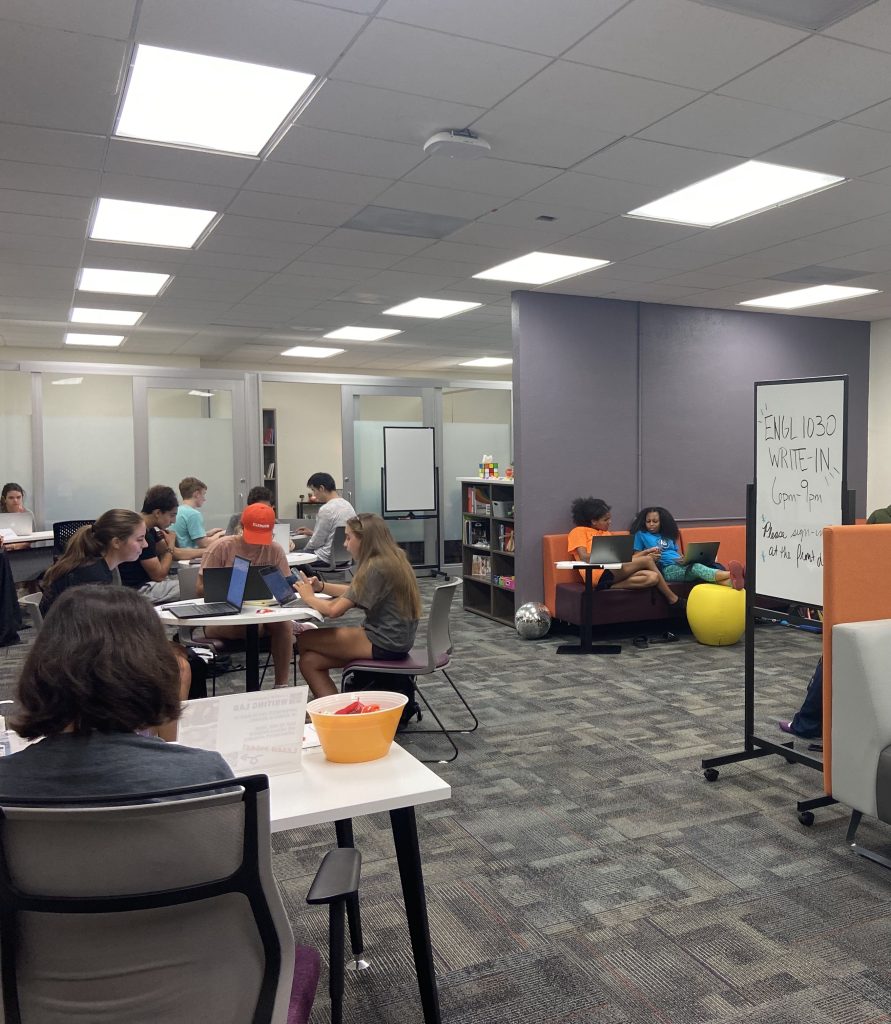 The Clemson Writing Lab has a new home on the third floor of the R.M. Cooper Library. Students at any writing level in any major working on any type of writing – from academic papers to cover letters and resumes – can visit the Writing Lab in 301 Cooper Library to get feedback, work with peer consultants or attend workshops to help them become more effective and confident writers.
Previously located in the Academic Success Center, the Writing Lab now has a larger collaborative space, as well as additional space for workshops and seminars. Director Chelsea Murdock said the increased space will allow the Writing Lab to offer even more services and assist more students.
"We are here to support both undergraduate and graduate students, and we are trying to increase our capacity for graduate student support, such as offering both increased specialized programming and graduate writing consultants for one-on-one feedback. This space affords a lot of opportunities," said Murdock. "This will help us move toward being a more effective R-1 Writing Lab."
Gracie Boyce, an economics major, works as a Writing Fellow in the lab, assisting other students with their writing. She was excited about the move.
"Being in Cooper gives us the opportunity to be more collaborative, and students are already here in the library working on papers and projects. We can be a part of that process," Boyce said.
Moving the Writing Lab into Cooper is part of a larger effort to create a Learning Commons, an inclusive and welcoming place where students can find multiple resources and support services all in one place.
"We are proud to add the Writing Lab to the growing list of academic support services offered in Cooper Library," said Elias Tzoc, associate dean for teaching, learning and research for Clemson Libraries. "Students can now access everything they need to complete their writing projects right here in one place, from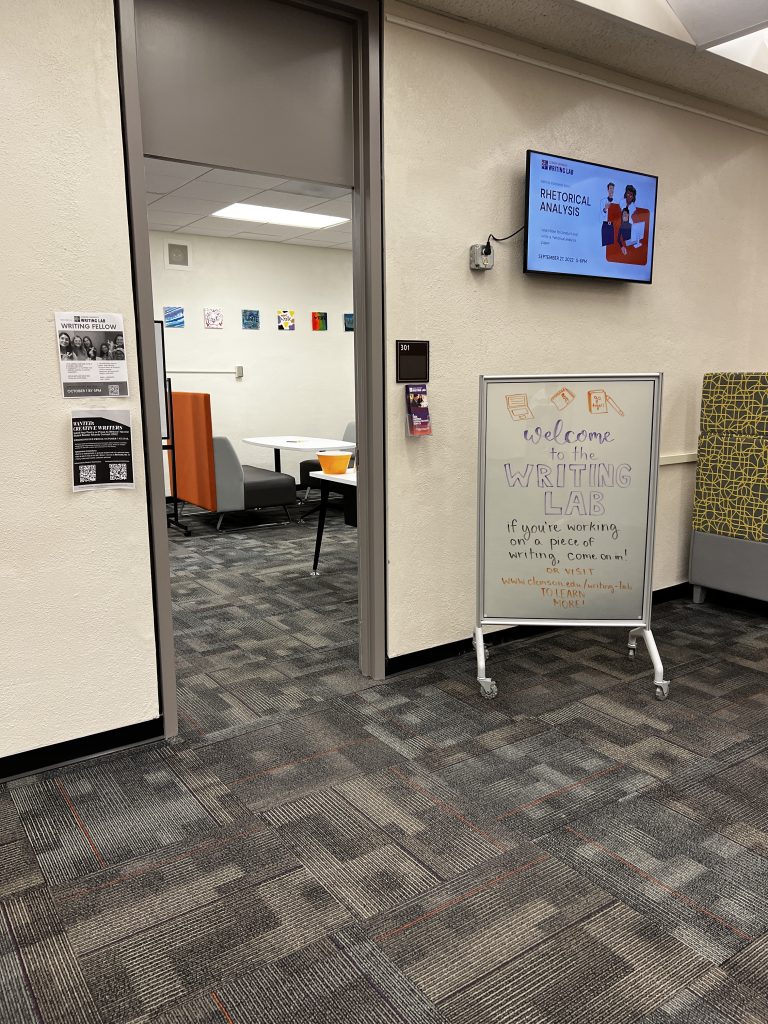 finding sources, consulting with librarians, getting help with citations and feedback on drafts, to learning more about emerging publishing models in academia. We are grateful to the Department of English for their partnership in this move, which I think will be very beneficial to our students."
The Writing Lab is part of the Department of English and is an instructional service and lab space that provides writing support to undergraduate and graduate students, faculty and staff. The Lab offers face-to-face and virtual consultations as well as workshops and events such as write-ins, that allow students time and space to focus on their writing. Visit their website for more information or to book an appointment.