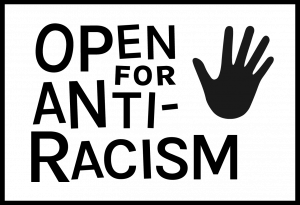 Open Education and open pedagogy, creative methods of teaching that combine the use of free learning materials, student creation of web content and student self-directed learning are gaining popularity in higher education. Did you know that they can also be powerful tools in education about social justice issues? The Open for Anti-Racism program is a nation wide initiative that supports faculty aiming to leverage Open Education to make teaching antiracist and close equity gaps. This program, co-led by the Community College Consortium for OER and College of the Canyons in California, emerged as a response to the growing awareness of structural racism in our educational systems and the realization that adoption of OER and open pedagogy could be transformative at institutions seeking to improve. During this webinar, you will learn about the genesis of the program, professional development offerings, and examples of changes made to teaching practices and instructional materials using open educational resources and open pedagogy. You will also see research findings from surveys and interviews with participating faculty and students. You will be asked to consider how you might promote the use of OER and open pedagogy as a means to improve teaching and how the field of OER can more effectively engage with anti-racist pedagogy.
Speakers: Una Daly, Director, Community College Consortium for OER, Open Education Global
James Glapa-Grossklag, Dean of Educational Technology, Learning Resources, and Distance Learning, College of the Canyons
Date: February 18, 2022
Location: Webinar
Time: 11 am – 12 noon
Contact: Dr. Yang Wu
Email: ywu9@nullclemson.edu
Please use this registration link to reserve your seat for the event.