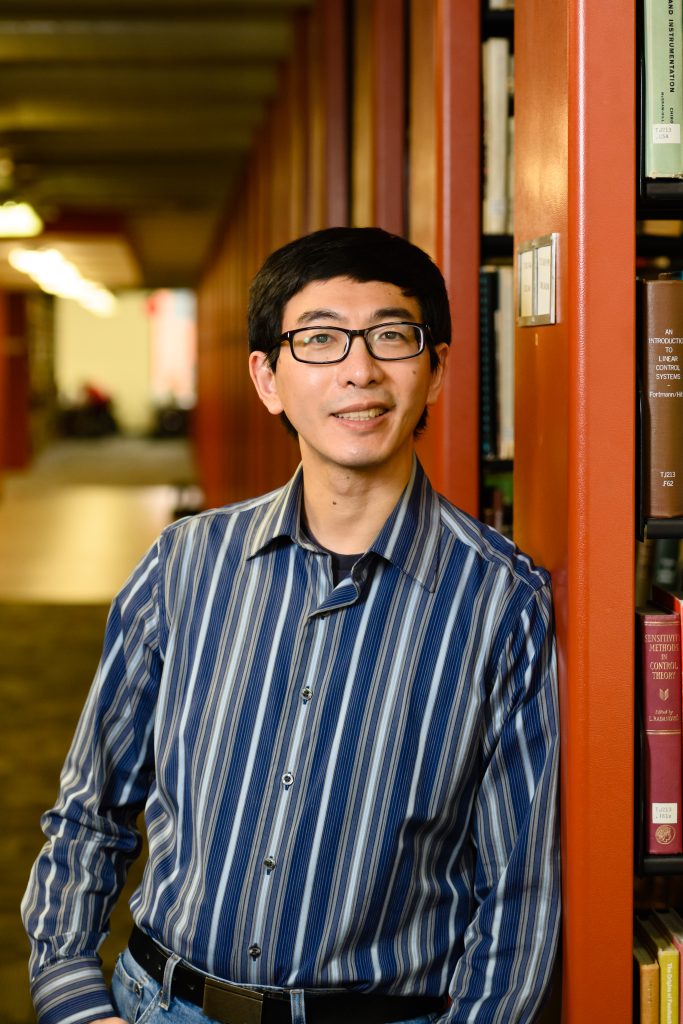 Undergraduate students spend an average of about $1,200 per year on textbooks, according to surveys by various organizations. Open resources librarian Yang Wu is working to decrease that number, for students at Clemson and across the state.
Wu was born in China, but he spent most of his life in Canada, after his family moved there when he was 9 years old. He earned a bachelor's and master's in history from the University of Alberta and a Ph.D. in history from the University of British Columbia, before returning to Alberta for his Master of Library and Information Science. He moved to the U.S. in 2016 when he got a librarian in residence position at the University of Notre Dame. Two years later, his career path brought him to Clemson.
Wu's primary role at Clemson is working with Open Educational Resources (OER), which are textbooks, interactive simulations, instructional videos and other learning materials that are designed for online use and are completely free for instructors and students. Importantly, the materials are peer-reviewed, meaning they are vetted by experts in their field of study, and they allow faculty to experiment with new forms of teaching. Wu helps make OER available and accessible to Clemson students and faculty, and he helps faculty learn how to create and incorporate OER into their classrooms. He also oversees Clemson Libraries' textbook lending program, which allows students to check out textbooks rather than purchasing them.
Wu is the principal investigator on the Co-DREAM OER project, which has received nearly $2 million in funding from the U.S. Department of Education to develop OER materials for STEM classes. He also conducts workshops for faculty and librarians across South Carolina to help them incorporate OER into their classrooms. He also helps faculty and students create their own OER, which allows students to be creative and learn in different ways. Last year, Wu was named to the Open Education Leadership Program by the Scholarly Publishing and Academic Resources Coalition.
"For some students, access to textbooks is a really serious problem. People who want to further their education shouldn't have to struggle to pay for books," said Wu. "If students don't have proper access to textbooks, they can't learn properly and they won't be as successful."
OER is still a relatively new field, and there are many courses that do not have OER materials available for use, so Wu works to help secure grant funding for faculty who want to create textbooks and other materials for their courses. It is just one of the many ways that the Libraries is collaborating with faculty and staff across the University to assist with teaching and research.
"The Libraries is a collection of amazing people who have so many talents and support the campus in many different ways," Wu said. "Librarians are taking on many new roles and making a big impact in education and making education more accessible."