Clemson Libraries offer many services to support finding and borrowing materials, research and teaching, and study and creation! More information about these services can be found in the top menu with most also available at the EMC and DML Lab.
Specific resources and services to support online learning and research during COVID-19 can be found at https://clemson.libguides.com/onlinelearning. EMC print, copy, scan, paper cutting, lamination, and book binding services are available at the service desk, but creative supplies such as staplers, hole punchers, die cuts, crayons, colored pencils, and all types of markers are not available at this time.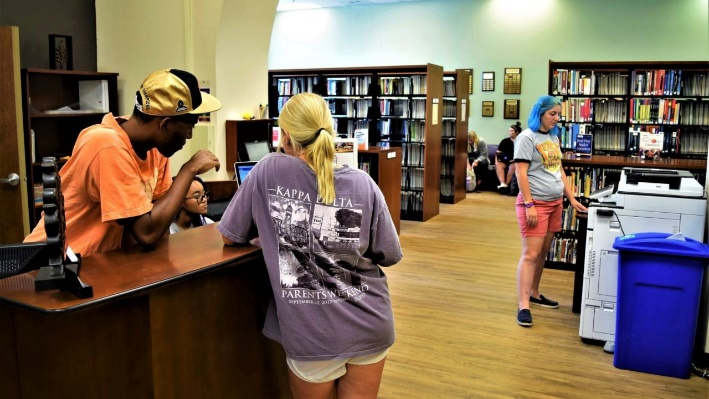 Print and Finishing Services
CCIT Print/Copy/Scan
8.5" x 11" and 11" x 17"
$0.05 black and white page
$0.10 color page
Lamination
$0.20 per length inch
up to 24′′ x any length
Book Binding with Clear Covers
$2.00 for small 1/4′′-1/2′′ comb
$2.50 for medium 3/4′′-5/8′′ comb
$3.00 for large 1′′+ comb
Lamination and book binding service fees must be paid using EMC Marketplace or a Clemson University Interdepartmental Order (IDO) form. These services are free for Clemson University College of Education faculty, staff, and graduate assistant professional use.