Clemson Libraries has hired several new faculty and staff over the summer and fall of 2023. Meet some of the newest members of the Clemson Libraries team: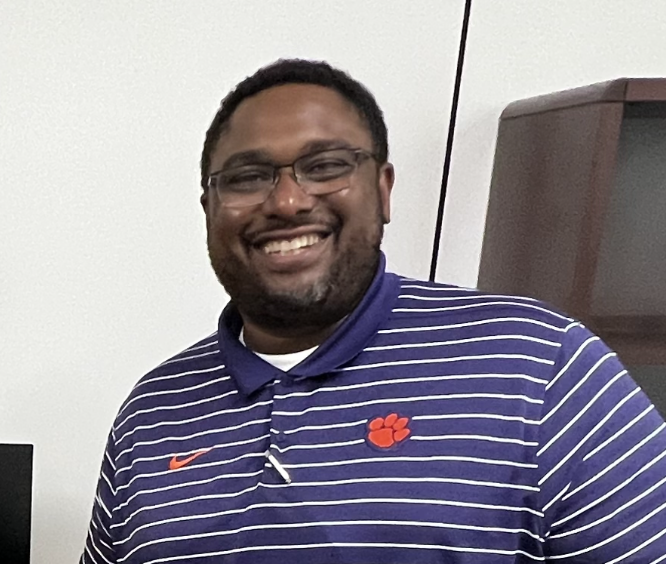 James Bostic III, operations manager and administrative coordinator for the Department of Historic Properties — Bostic oversees all administrative duties for Historic Properties and the University Historian's Office. Bostic also manages graduate and undergraduate students, works as the chief communications officer for the University Historian and schedules tours for alumni and visitors coming to campus. Bostic came to Clemson from Brentwood, Tenn. where he was an award-winng real estate broker with Parks Realty. Bostic graduated from Clemson in 2005 with with a B.A. in communication studies and minor in history. From 2013-2014, he worked with the Emerging Scholars Program as a College Access Fellow. He has also served as a student-athlete mentor and has also served for several years on the Clemson Board of Visitors.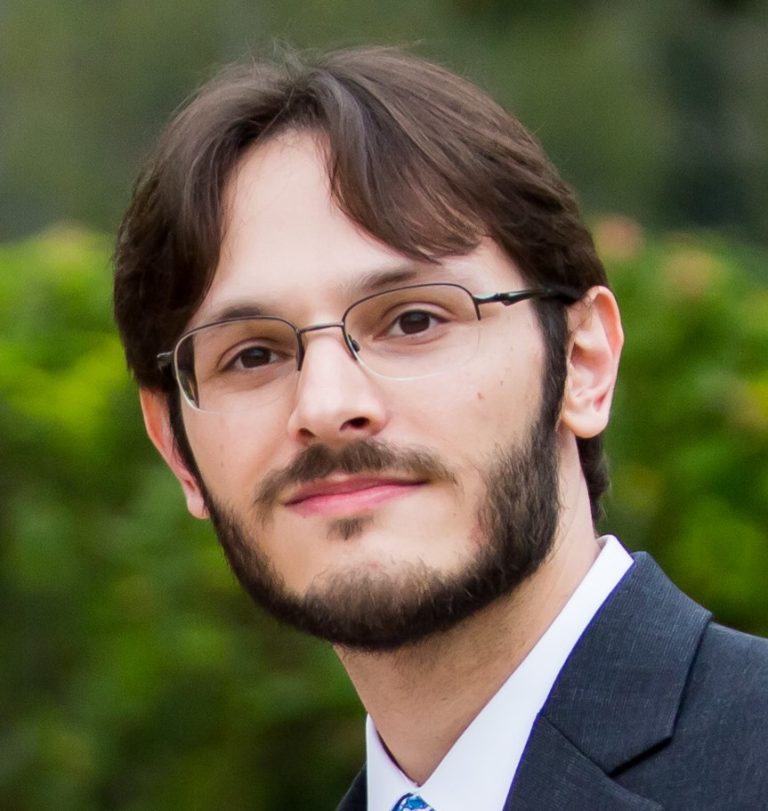 Andrew Dorkin, acquisitions editor for Clemson University Press — Dorkin holds a Ph.D. in English from the University at Buffalo and a B.A. in English-writing from Illinois Wesleyan University. Most recently, he was a Marion L. Brittain Postdoctoral Fellow in the Writing and Communication Program at Georgia Tech, where he taught technical communication. He previously served as managing editor of the Emily Dickinson Journal and taught courses in literature, writing and critical theory at Buffalo and at Syracuse University. His research areas include literary modernism, poetry and poetics, humor studies, media philosophy, and socially engaged art.
Hannah Hendricks, digital experience manager — Hendricks is responsible for the management, maintenance and enhancement of Clemson Libraries' websites and web-based applications. Hendricks previously worked for the College of Agriculture, Forestry and Life Sciences where she was web developer for three years. Prior to working at Clemson, Hannah worked as a front-end developer for Red Razor Marketing and for Prime Line Digital, both located in Greenville. She graduated from the Iron Yard Academy web development and coding school in 2016.
Ann Holderfield, art and architecture librarian and director of the Gunnin Architecture Library — Holderfield came to Clemson from the University of South Carolina Beaufort (USCB), where she served as assistant director of the libraries, interim director of the libraries, and research and instruction librarian. She served as the director of the Sea Islands Center Gallery, the gallery of the USCB visual art program, for three years. She has taught art at the K-12 and college level after earning a B.F.A. in drawing/painting, a B.A. in art history, and a master's in art education from the University of Georgia. Her thesis focused on the study of 19th-century American drawing books, the observation of nature, and the teaching of drawing. Ann earned her Master of Library and Information Science from the University of South Carolina. She is interested in library design, biophilic design, leadership, and the creative research process. Ann is currently past president of the Southeast Chapter of the Art Libraries Society of North America.
Nick Richbell, head of Special Collections and Archives — Richbell comes from the University of Waterloo Library, in Waterloo, Ontario, where he served for eight years as head of Special Collections and Archives. In that role, he led initiatives in the areas of oral history, preservation, space planning, integration of archival resources into the curriculum, outreach, and fundraising. He has 12 years of experience in archives, working previously at McGill University and at Canadian Pacific, Montreal.  He is a Ph.D. candidate in history at the University of Waterloo and earned his Master of Library Science at McGill University.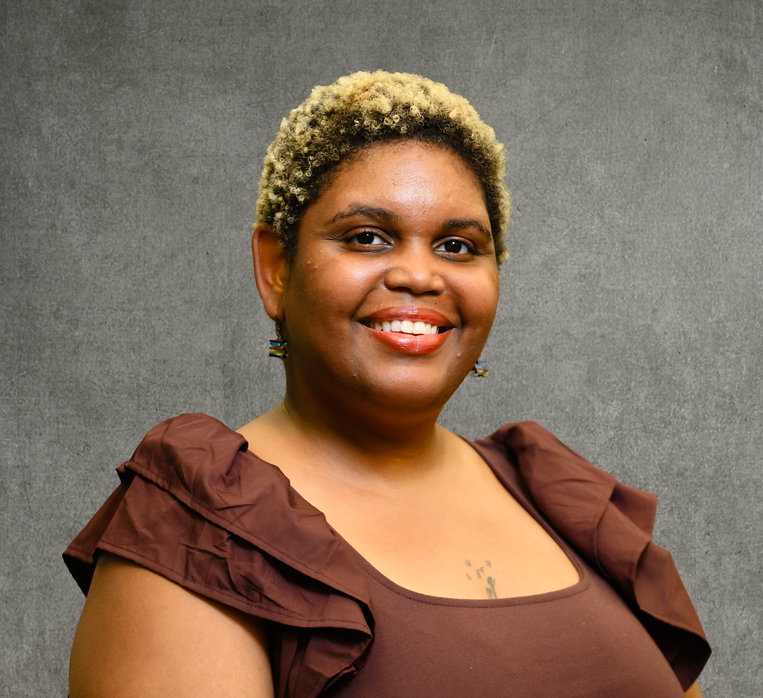 Sahara Scott, library resident — Scott joined Clemson from the Mid-Continent Public Library in Kansas City, Missouri, where she was the Story Center's Publication Manager. Before that, she worked at Lawrence Public Library and Saint Louis Public Library, both in Missouri. She earned a Master of Science in information science from the University of Tennessee in 2021 and has a B.A. in fine arts from Buena Vista University in Iowa.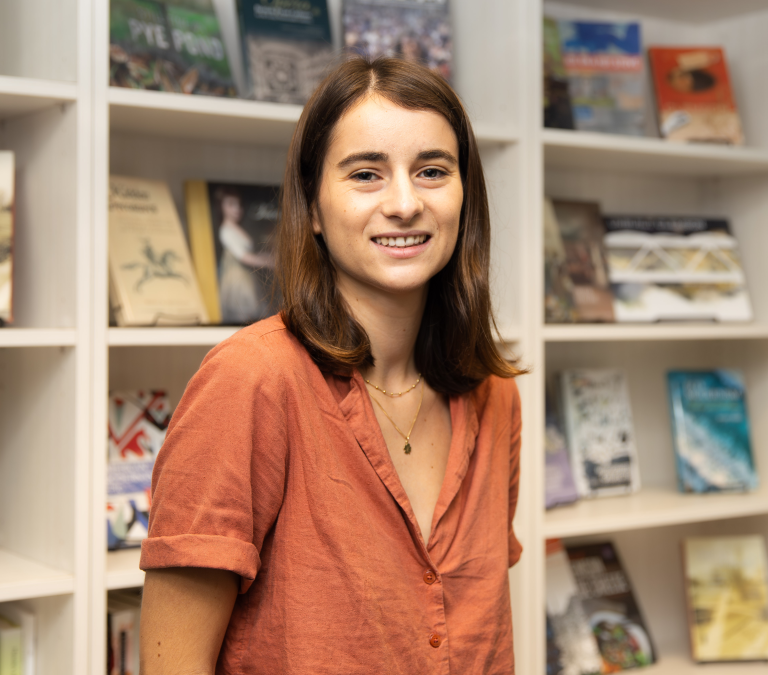 Anna Wehmeier-Giol, production editor for Clemson University Press — Wehmeier-Giol oversees the publishing process of books in the SCALE imprint, including the texts produced as part of the CO-DREAM OER project. Originally from Spain, Wehmeier-Giol graduated with an M.A. in book publishing from Portland State University in 2023. She previously worked as a managing editor for dactilos, a publishing services company that focused on educational material, and served as ebook and website manager for Ooligan Press.