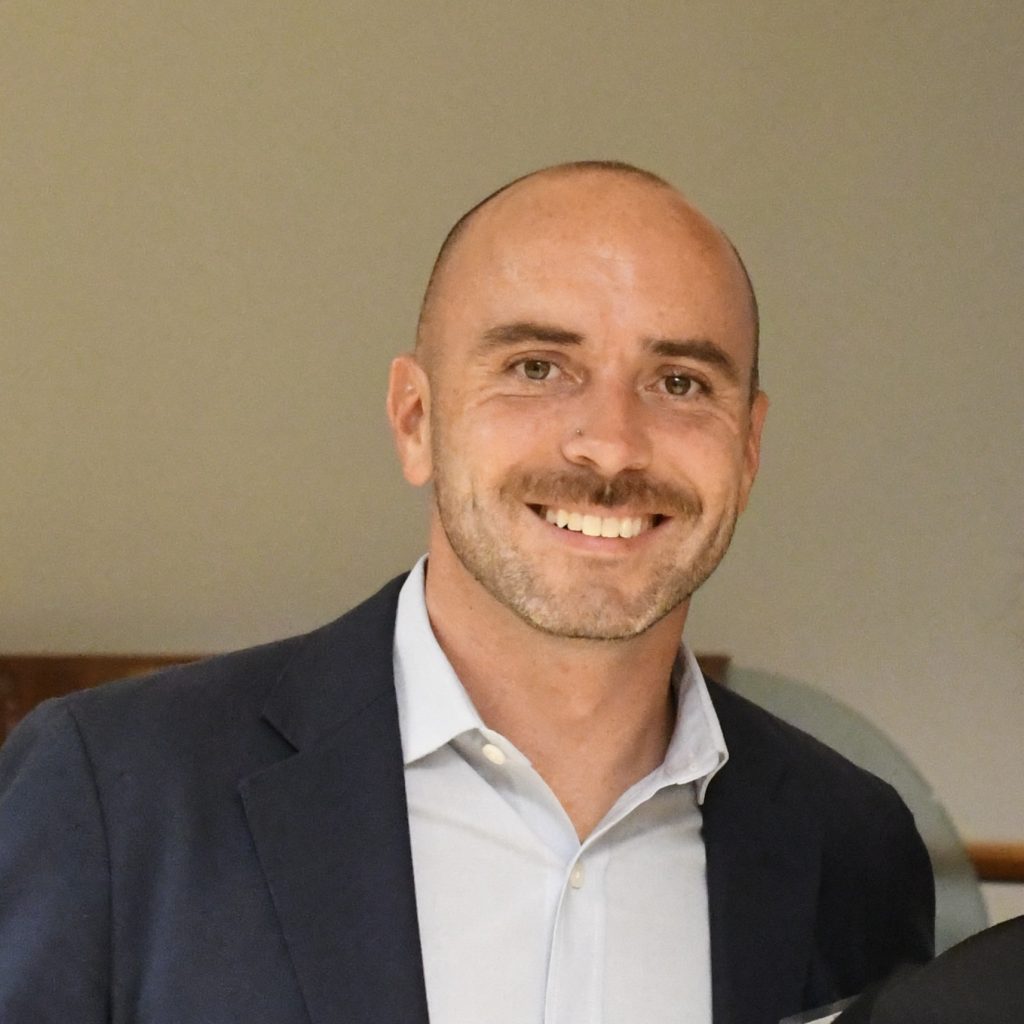 Brian Sisco was taught from an early age about the importance of giving back.
"It was impressed on me early on by my family to engage in work that was meaningful and mission driven," he said.
The Philadelphia native grew up vacationing on the South Carolina coast, so much so that it became a second home. He loved the state so much, he decided to come to South Carolina for college, earning a bachelor's in psychology and business administration from Coastal Carolina University. He went on to earn a Master of Public Administration from the University of Pittsburgh Graduate School of Public and International Affairs.
Sisco's career has taken him across the country and has focused mostly on raising funds for a variety of non-profit organizations.
"I quickly realized that connecting the pieces and facilitating resources was a powerful way to move the needle toward a mission," he said. "I've worn just about every fundraising hat one can wear in the non-profit world."
He has worked for large-scale organizations such as the American Red Cross and the Leukemia and Lymphoma Society, as well as charitable grassroots startups focused on supporting human rights, education and mental health.
In 2021, he moved into higher education when he was hired as the senior development officer for the Honors College and Libraries at the College of Charleston, where he led those units in record-breaking fundraising. In October, he started as the director of development and unit lead for Clemson Libraries and the Clemson Honors College. He said he enjoys generating support for libraries because of the broad reach that they can have.
"Libraries can reach anyone and everyone," he said. "Whether you're an alum, a parent, a current student, a research scholar, a community member, you can find a way to cultivate your passions and affinities in some aspect of the library."
Sisco is starting at Clemson at an interesting time, just as the University has launched its Clemson Elevate strategic plan, which has three main priorities — creating the #1 student experience, doubling research by 2035 and transforming lives across the state and beyond. Sisco believes the Libraries will be integral in all three areas. He is also excited about his move to the Upstate and about getting started at an R-1 institution.
"When I was in college, even though I didn't go here, Clemson had a footprint that was always palpable to me. I always knew 'there was something in these hills,' and I was always curious about what it was," Sisco said. "There's just something powerful about being here, and Clemson has such a huge reach across the state. You just can't fully measure the impact of that."
In his free time, Sisco enjoys getting out into nature, and he has the goal of visiting all of South Carolina's 47 State Parks. His favorites are Huntington Beach and Edisto, as most of his time has been spent in the Lowcountry so far, but he looks forward to exploring the Upstate parks, such as Caesar's Head.
He also enjoys traveling to other countries and experiencing other cultures and recently spent a month in Japan.
"Something I can always count on is that anywhere I go, there's always a library that will welcome me in," he said.