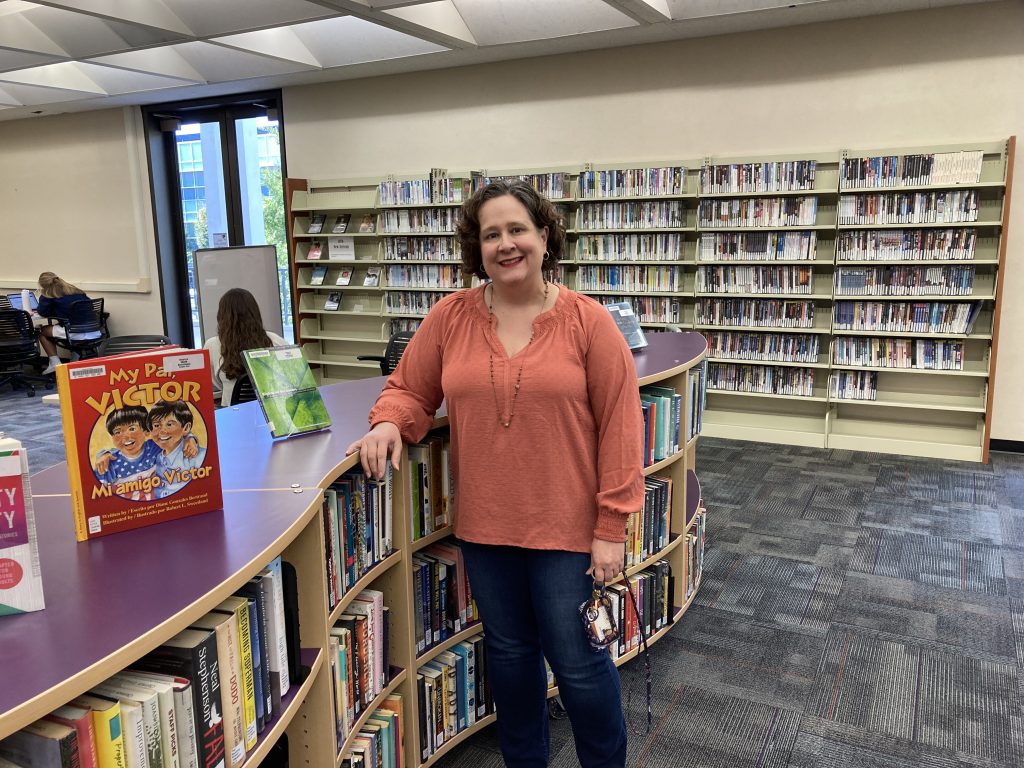 Subject areas: College of Engineering, Computing and Applied Sciences. I'm also the representative for the Patent and Trademark Resource Center, so I help with patent and trademark questions.
What book are you currently reading? Fuzz: When Nature Breaks the Law by Mary Roach
What is your favorite spot in the library? I like the popular reading area [on the fourth floor of Cooper Library] because I check out books to read a lot myself.
What's the best thing about working for the Libraries? Just working with the students and learning about all the really cool research projects they're involved in and the community outreach projects they're involved in. I feel like I learn something new every day from talking to them. Engineering students are really innovative. It's cool to work with them.
What is one thing you wish students knew about the Libraries? ​The research guides have links to the best resources and databases for each discipline, and they also have contact information for the librarians who work with each discipline. I would encourage anyone beginning a research project to click on "research & course guides" from the Libraries webpage. If they need assistance they can easily make an appointment with a librarian.