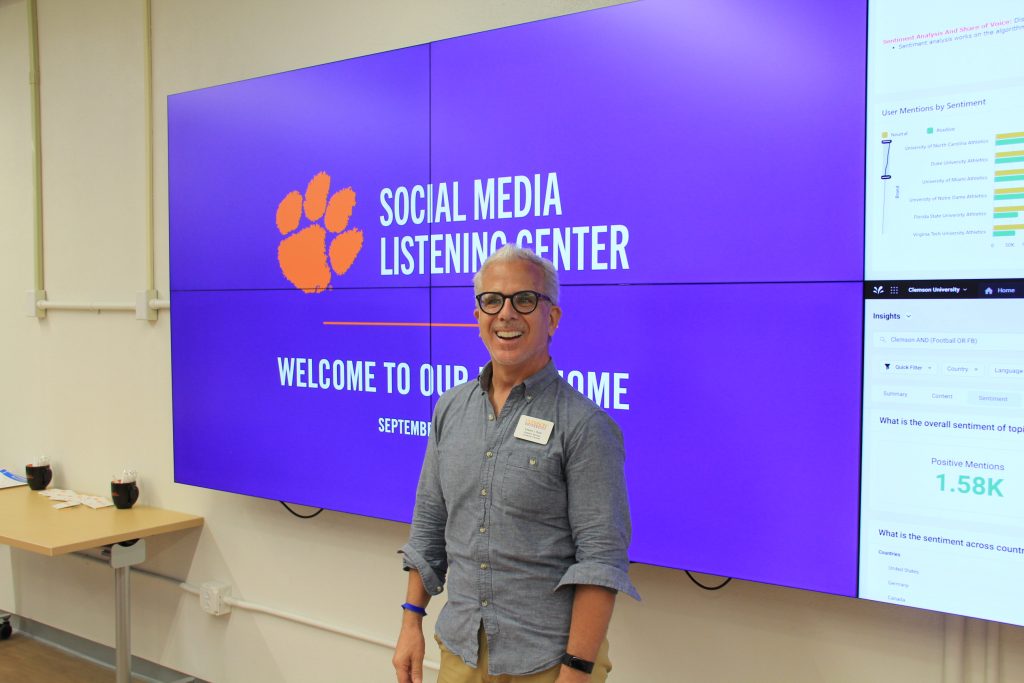 Subject areas:  Languages, Philosophy and Religion in the College of Architecture, Arts and Humanities (CAAH); and Communication, which gives me as a primarily Humanities librarian the chance to work with folks in the College of Behavioral, Social, and Health Sciences (CBSHS).
What book are you currently reading? American Furniture 1650 to Present by Oscar Fitzgerald – I won it in a raffle this year through the American Library Association, of which I am a perpetual member.
What is your favorite spot in the libraries? The new, beautifully designed Social Media Listening Center (SMLC) [on the 5th floor of Cooper Library]. Very convenient next to Starbucks. Collaborating here with the Master of Arts in Communication graduate students' cohort and their faculty couldn't be easier for them (or for me).
What's the best thing about working for the Libraries? Besides the people, especially the undergraduates who are my bread and butter, always learning something new. We Clemson Tigers are lifelong learners, I really love that about us. So, if you're ever looking for a library job please stop in! You'll have lots of support for professional development and many opportunities to grow.
What is one thing you wish students knew about the Libraries? That as a current Clemson constituent you literally have millions of dollars worth of collections at your fingertips. I'm not exaggerating! Use that exclusive access every day you're studying on campus and build information skills that will last your whole life.