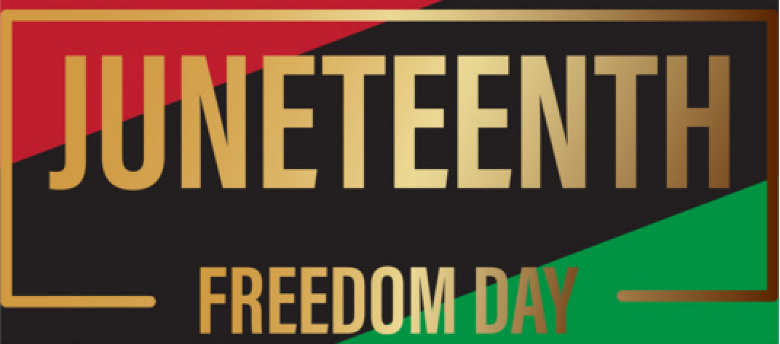 June 19th marks Juneteenth, a nationwide commemoration of the end of slavery in America. Abolition of slavery was a pivotal moment in American history that began with the Emancipation Proclamation in 1863 and was implemented across the US following the end of the Civil War in 1865. It marked the end of a decades long struggle by African Americans for freedom and human dignity and led to a Civil Rights movement that continues today. Celebration of Juneteenth began with the African American community in Texas following the Civil War and commemorates the formal conclusion of the war in the state on June 19th, 1865, which also ended slavery. Observance of the day spread across the nation over time and led to Juneteenth becoming an official state holiday in Texas in 1980 and a federal holiday in 2021. The day is even celebrated in some countries outside of the United States to recognize the end of slavery in the Americas and to highlight the culture and achievements of African Americans.
In honor of Juneteenth 2022 Clemson Libraries invites the campus community to learn more about the holiday, the injustices of slavery, changes, triumphs and setbacks faced by the African American community following emancipation, and the larger African American experience in America through works in our collection, such as: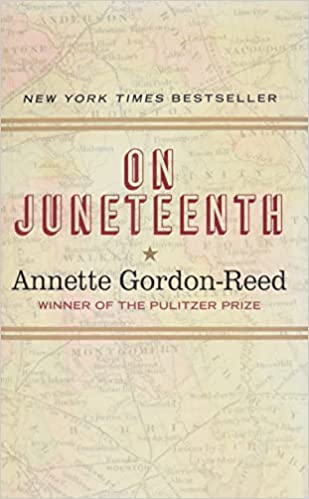 On Juneteenth (2021) by Annette Gordon-Reed
Annette Gordon-Reed tells us not just about what Juneteenth means to her as a Texas native, but the importance of Juneteenth to the history of our nation. As a historian and law professor, she takes us back to her own childhood in Texas and how her family celebrated Juneteenth. This Pulitzer Prize winning author takes us on a trip through history to the origins of Juneteenth and what it meant for the United States.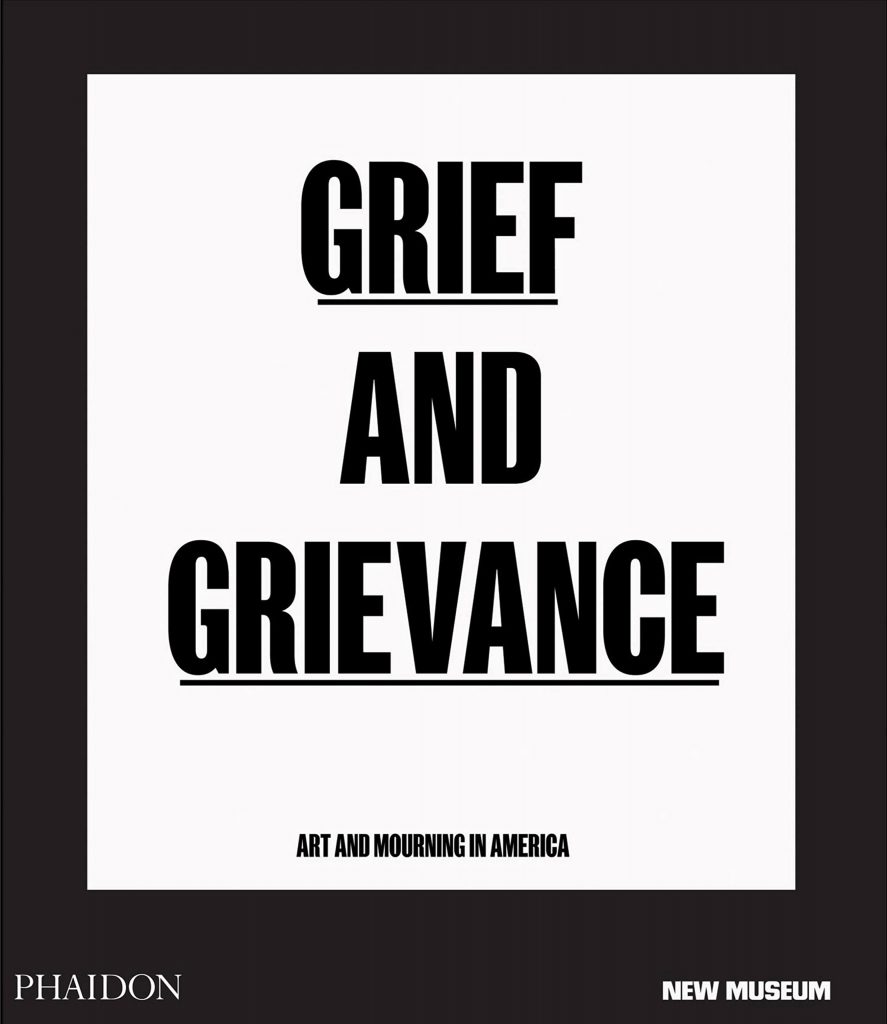 Grief and Grievance: Art and Mourning in America  (2020) by Okwei Enwezor
In recent years, the world has seen the rise of white nationalism in America and the tragic persistence of violence against African-Americans. Featuring works by more than 30 artists and writings by scholars and art historians, this book — and its accompanying exhibition — gives voice to artists addressing concepts of mourning, commemoration and loss and considers their engagement with the social movements, from Civil Rights to Black Lives Matter, that Black grief has galvanized.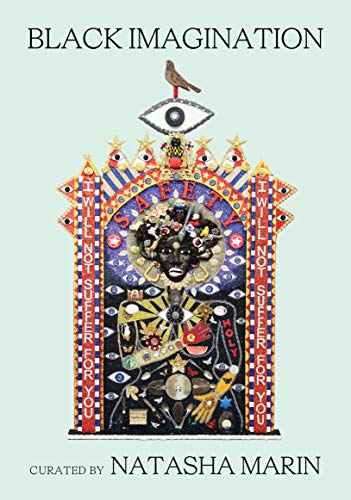 Black imagination  (2020) curated by Natasha Marin
This dynamic collection of Black voices works like an incantation of origin, healing and imagination. Born from a series of conceptual art exhibitions, the perspectives gathered here are nowhere near monochromatic. "Craving nuance over stereotype, we sought out black children, black youth, LGBTQ+ black folks, unsheltered black folks, incarcerated black folks, neurodivergent black folks, as well as differently-abled black folks." Each insists on their own variance and challenges every reader to witness for themselves that Black Lives (and Imaginations) Matter.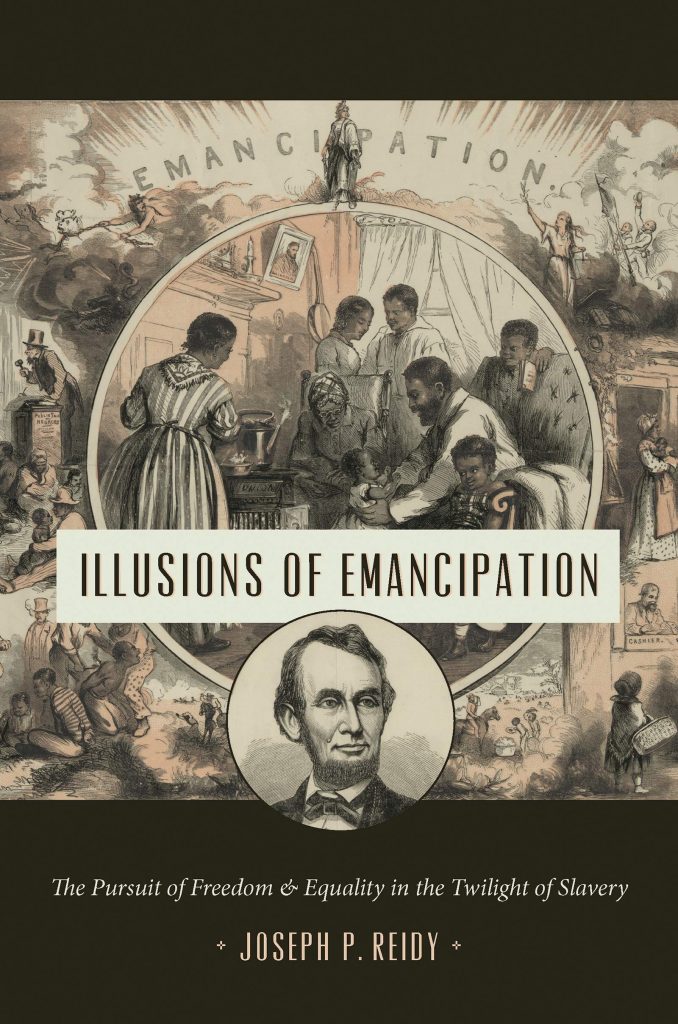 Illusions of Emancipation: The Pursuit of Freedom and Equality in the Twilight of Slavery (2019) by Joseph P Reidy
As students of the Civil War have long known, emancipation was not merely a product of Lincoln's proclamation or of Confederate defeat in April 1865. It was a process that required more than legal or military action. With enslaved people fully engaged as actors, emancipation necessitated a fundamental reordering of a way of life whose implications stretched well beyond the former slave states. Slavery did not die quietly or quickly, nor did freedom fulfill every dream of the enslaved or their allies. The process unfolded unevenly. In this sweeping reappraisal of slavery's end during the Civil War era, Joseph P. Reidy employs the lenses of time, space and individuals' sense of personal and social belonging to understand how participants and witnesses coped with drastic change, its erratic pace, and its unforeseeable consequences.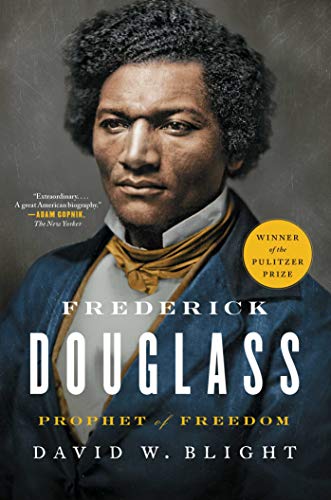 Frederick Douglass : Prophet of Freedom (2018) by David Blight
An acclaimed historian's definitive biography of the most important African-American figure of the 19th century, Frederick Douglass, the escaped slave who became the greatest orator of his day and one of the leading abolitionists and writers of the era.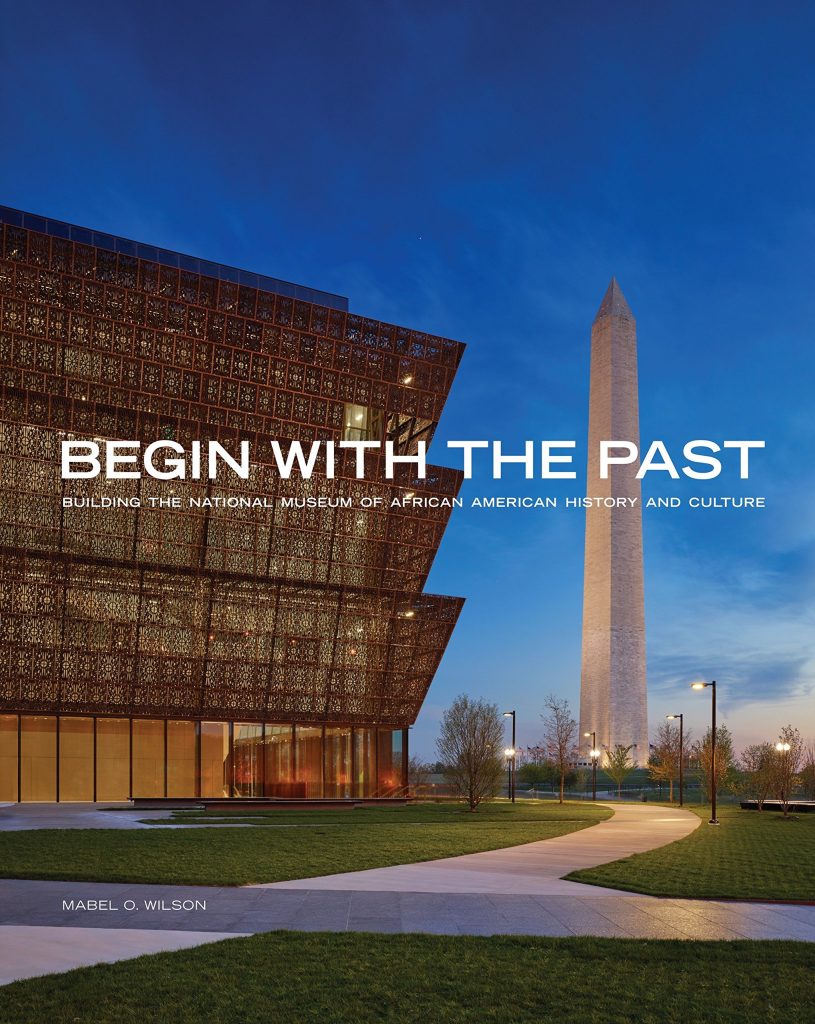 Begin with the Past : Building the National Museum of African American History & Culture  (2016) by Mabel Wilson
Rising on the National Mall next to the Washington Monument, the National Museum of African American History and Culture is a tiered bronze beacon inviting everyone to learn about the richness and diversity of the African-American experience and how it helped shape this nation. Begin with the Past: Building the National Museum of African American History and Culture is the story of how this unparalleled museum found its place in the nation's collective memory and on its public commons. An African-American museum for all.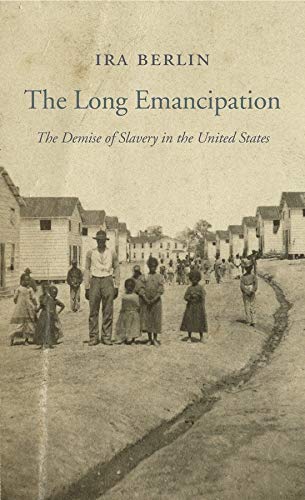 The Long Emancipation : The Demise of Slavery in the United States (2015) by Ira Berlin
Ira Berlin offers a framework for understanding slavery's demise in the United States. Emancipation was not an occasion but a century-long process of brutal struggle by generations of African Americans who were not naive about the price of freedom. Just as slavery was initiated and maintained by violence, undoing slavery also required violence.
Beloved (2004) by Toni Morrison
Arguably Toni Morrison's best novel, Beloved addresses the powerful legacy of slavery and those whose voices have been historically silenced by it. Awarded the Pulitzer Prize in 1988, Morrison's novel confronts the past in order to heal the present and future.
Juneteenth: A Novel (2000) by Ralph Ellison
This is an unfinished novel by Ellison. It tells the story of a white-passing black man who becomes a US senator and is shot on the senate floor. During his stay in the hospital, the truth about his race is revealed, and people's perception of him changes.
Invisible Man (1999) by Ralph Ellison
Ellison tells the story of a man who is not literally invisible, but a man who others refuse to see and his journey as he migrates north. Along the way, his experiences remind him of the past that black people endured in America, and he realizes that black people are still not given fair treatment post slavery. He comes to the realization that people only see him when they want to exploit him, a truth that is still relevant today for black Americans.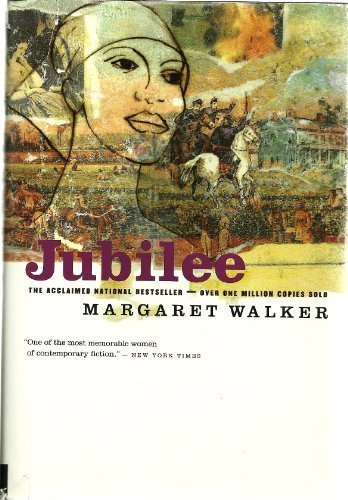 Jubilee (1966) by Margaret Walker
The classic — and true — story of Vyry, the child of a white plantation owner and his black mistress, a Southern Civil War heroine to rival Scarlett O'Hara. Vyry bears witness to the South's prewar opulence and its brutality, to its wartime ruin and the subsequent promise of Reconstruction. It is a story that Margaret Walker heard as a child from her grandmother, the real Vyry's daughter. The author spent 30 years researching the novel so that the world might know the intelligent, strong, and brave black woman called Vyry. The phenomenal acclaim this best-selling book has achieved from readers black and white, young and old, attests to her success.