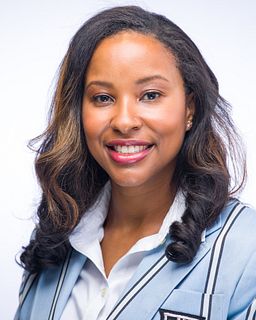 Clemson Libraries will host two virtual events with Siobahn Day Grady, assistant professor and program director of information science/ systems in the School of Library and Information Sciences at North Carolina Central University.
Grady will deliver a keynote on Wednesday, February 8, at 11 a.m. titled "Making Your Stars Align: A Journey Into STEM." Grady will share her inspiring journey as a trailblazer both for women and people of color in the fields of computer science and artificial intelligence. The keynote is presented as part of Black History Month and is co-sponsored by TIGERS Advance. Click here to register for this Zoom event.
Grady will also hold a workshop titled "Birds of a Feather: Finding Collaborators and Nurturing Connections to Elevate your Research Agenda" on Thursday, February 9, at 1 p.m. The workshop will bring librarians and other researchers together to discuss collaboration strategies on innovation, research, scholarship and other creative projects. Click here to register for this Zoom workshop.
Grady is the first woman computer science Ph.D. graduate from North Carolina Agricultural and Technical State University (2018). In addition to her role as assistant professor, she is lab director for the Laboratory for Artificial Intelligence and Equity Research (LAIER), co-director for the Center fOr Data Equity (CODE), an AAAS IF/THEN ambassador, and an Office e-Learning faculty fellow at North Carolina Central University. Her research focuses on utilizing machine learning to identify sources of misinformation on social media and on improving fault detection in autonomous vehicles.
Grady advocates increasing the number of women and minorities in computer science. She believes that "the STEM workforce has both gender disparities and that of historically disenfranchised groups. As an AAAS IF/THEN ambassador, she affects change by examining girls' perceptions, attitudes, and behaviors, helping them gain confidence in curating and developing a STEM identity."
Additionally, Grady has been featured in museums throughout the nation, has spoken at national and international conferences, serves on multiple boards, and was featured as a statue in the world's largest exhibit of women's statues. Technology is the way of the future, and Grady has a vision for minority girls' and women's futures. She realizes that vision by providing educational opportunities through community organizations, philanthropic efforts, college courses, and research grants and publications.
She is a board member of the Winston-Salem State University Foundation, National Girls Collaborative Project, American Association for the Advancement of Science National Conference of Lawyers and Scientists, an advisory member for Nvolve, Inc, and several grants. She is also a member of several associations, including the Alpha Zeta Omega Chapter of Alpha Kappa Alpha Sorority, Inc., Junior League of Durham and Orange Counties, Winston Salem State University National Alumni Association (life member), and North Carolina Central University National Alumni Association (life member). She also volunteers for various organizations, including Boy Scouts of America, FIRST North Carolina, Girl Scouts of America, and Black Girls Code, which introduces science, technology, engineering, and mathematics skills to African American girls.