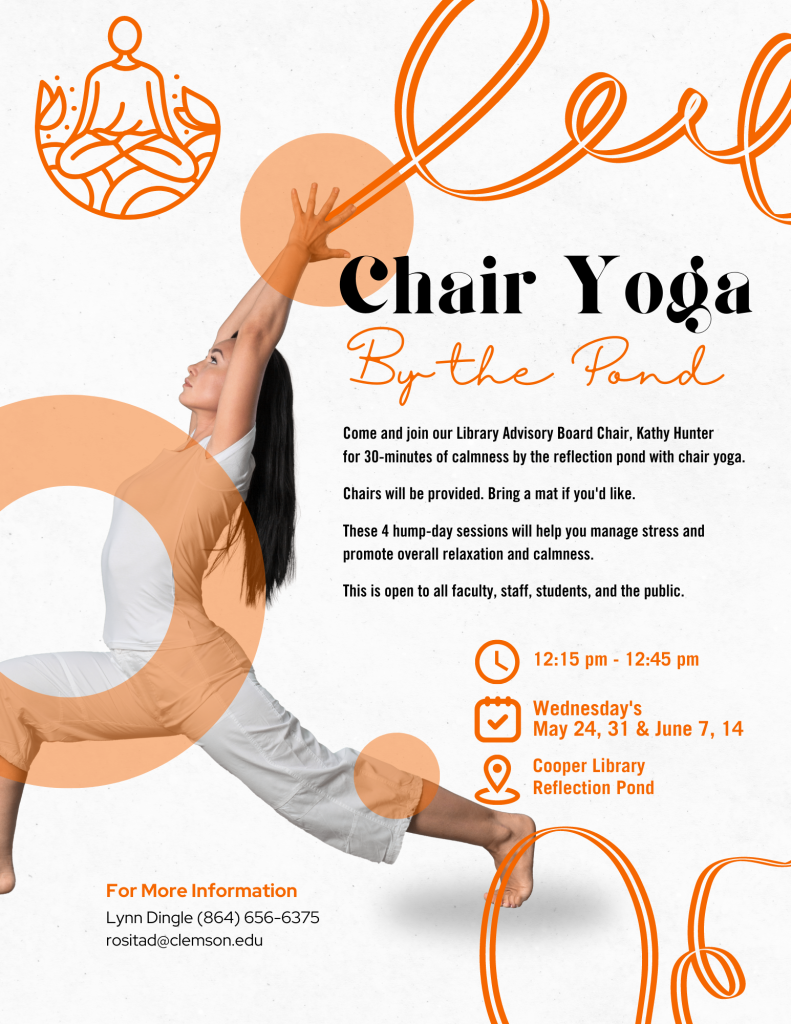 Take a mid-week break with Chair Yoga By the Pond, hosted by Clemson Libraries.
Libraries Advisory Board Chair Kathy Hunter, former activities coordinator for Clemson Downs, will lead a 30-minute yoga session designed to help manage stress and promote overall relaxation and calmness. All levels of yoga experience welcome. Chairs will be provided, participants may bring their own mats.
Sessions are free and open to students, faculty, staff and the general public.