Clemson University Libraries acknowledges Autism Acceptance this month, a global observance highlighting the large numbers of people in the US and abroad with Autism Spectrum Disorder and its impact on individuals, families and healthcare. Autism Spectrum Disorder is a brain developmental disorder caused by genetic mutation and at times, by environmental triggers. Although the Autism spectrum is vast, some of the common signs of autistic individuals are repetitive behaviors, hyperactivity, and extreme sensitivity to light, touch, and sound. Autism is the fastest-growing developmental disorder in the world, according to the World Health Organization, with up to one out of 150 children diagnosed, and approximately 11% of special education students in the US receive education under the eligibility of Autism. Clemson Libraries invites you to learn more about the topic and to experience the perspectives of people living with autism spectrum disorder through the many works on neural diversity in its collections, such as:
Neurodivergence and Architecture (2023)
Neurodivergence and Architecture, Volume Five, the latest release in the Developments in Neuroethics and Bioethics series, focuses on the new and fascinating ethical and legal challenges posed by neurotechnology and its global regulation. Topics in this new release cover STS on architecture, Embodied Rhetoric/Disability Studies, Autoethnography, Bioethics/Materialist Feminism, Advocacy, Cultural Commentary: Being Autistic Together, An autistic perspective on built spaces, Empty spaces and refrigerator boxes: making autistic spaces, On the Losing Myself Project, Neither Use nor Ornament (NUNO) project, Madness and (Be)coming Out Within and Through Spaces of Confinement, and more.
Unmasking Autism: Discovering the New Faces of Neurodiversity (2020)
For every visibly Autistic person you meet, there are countless "masked" Autistic people who pass as neurotypical. Masking is a common coping mechanism in which Autistic people hide their identifiably Autistic traits in order to fit in with societal norms, adopting a superficial personality at the expense of their mental health. Here is a deep dive into the spectrum of Autistic experience and the phenomenon of masked Autism, giving individuals the tools to safely uncover their true selves while broadening society's narrow understanding of neurodiversity.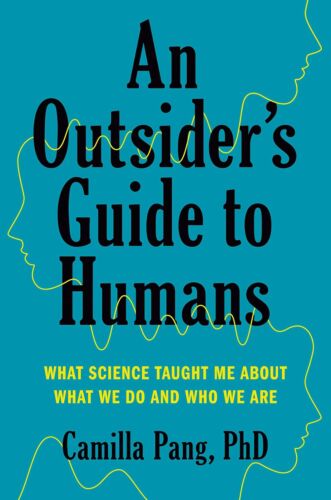 An Outsider's Guide to Humans: What Science Taught Me About What We Do and Who We Are (2020)
An instruction manual for life, love, and relationships by a brilliant young scientist whose Asperger's syndrome, a form of Autism Spectrum Disorder that affects people's ability to effectively socialize and communicate, allows her — and us — to see ourselves in a different way. Author Camilla Pang's unique perspective of the world tells us so much about ourselves — who we are and why we do the things we do — and is a fascinating guide to living a happier and more connected life.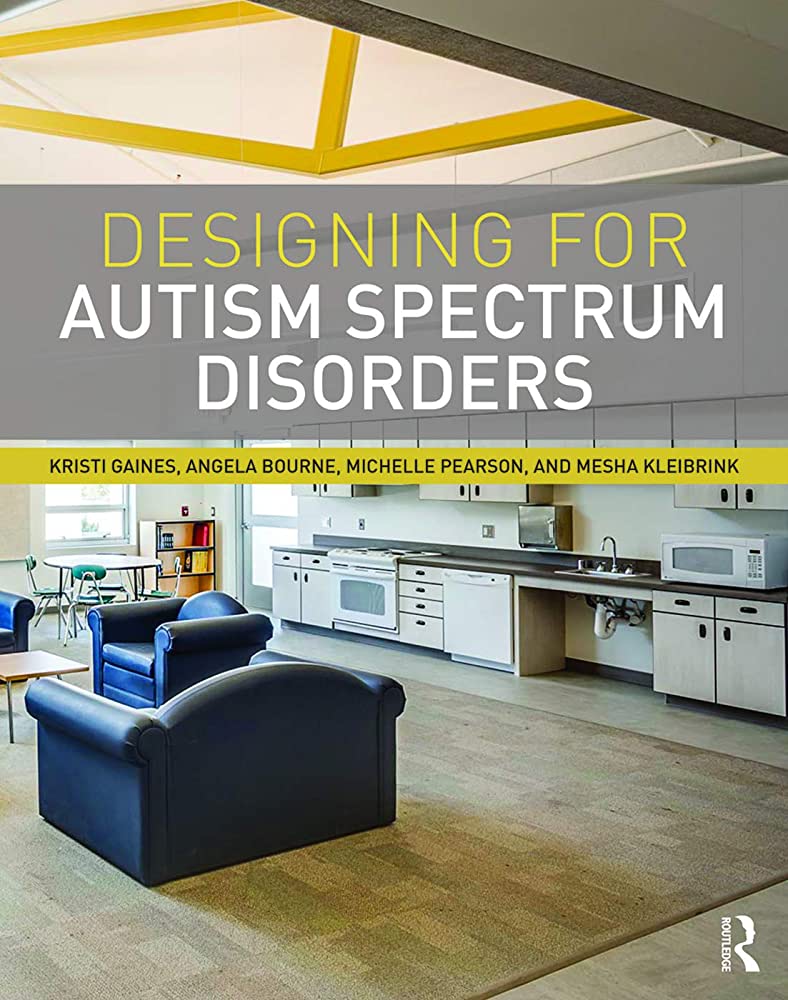 Designing for Autism Spectrum Disorders  (2016)
Designing for Autism Spectrum Disorders explains the influence of the natural and man-made environment on individuals with autism spectrum disorders (ASD) and other forms of intellectual/developmental disabilities (IDD). Drawing on the latest research in the fields of environmental psychology and education, the authors show you how architecture and interior spaces can positively influence individuals with neuro-diversities by modifying factors such as color, lighting, space organization, textures, acoustics, and ventilation. A book on environmental design, it demonstrates how homes, therapeutic environments, work environments, and outdoor spaces can be designed to encourage growth and learning for the projected 500,000 children with ASD (in the United States alone), who are expected to reach adulthood by 2024.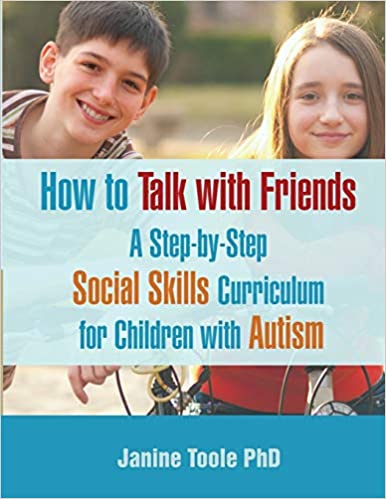 How to Talk With Friends: A Step-By-Step Social Skills Curriculum for Children With Autism (2016)
Making friends and maintaining friendships is a struggle for learners with Autism, Asperger's and similar social skills challenges. Often these children lack the conversation skills needed to communicate and engage with their peers. Written for parents of children with Autism, this hands-on manual is a step-by-step guide to helping children with the condition build strong conversation skills.
LEGO®-Based Therapy: How to Build Social Competence Through LEGO®-Based Clubs for Children with Autism and Related Conditions (2014)
This complete guide to LEGO® Therapy contains everything you need to know to set up and run a LEGO® Club for children with autism spectrum disorders or related social communication difficulties and anxiety conditions. By providing a joint interest and goal, LEGO® building can become a medium for social development such as sharing, turn-taking, making eye-contact, and following directions.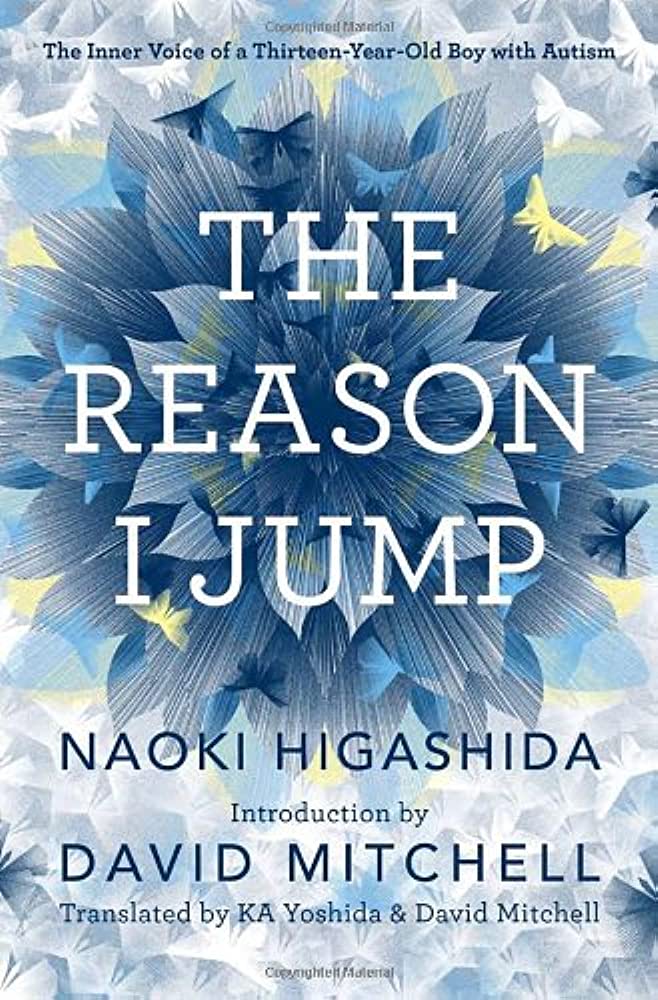 The Reason I Jump: The Inner Voice of a Thirteen-Year-Old Boy with Autism (2013)
This unique book truly shines a light on what goes on inside an autistic brain. Author Naoki Higashida was 13 when he painstakingly penned this book — a collection of answers to frequently asked questions about autism, like "Why do people with Autism talk so loudly and weirdly?" and "Why don't you make eye contact when you speak?" The work was translated into English by David Mitchell (Cloud Atlas, The Bone Clocks) and his wife KA Yoshida.
Autism by Stuart Murray (2012)
Combining medical, historical, and cultural approaches to present a well-rounded portrayal of the ways in which autism is represented in the world, this book focuses on the key areas of scientific research, diagnosis and therapy, and fictional and media narratives associated with this condition.
Older Adults and Autism Spectrum Conditions: An Introduction and Guide (2015)
Author Wenn Lawson examines the practical issues facing older adults with autism spectrum conditions (ASC). In this groundbreaking book, Lawson interviews older adults diagnosed with ASC and his own experience covering changes to routines, the social and monetary impact of retirement, and sensory and physical changes to one's environment.
Library Services for Youth with Autism Spectrum Disorders (2013)
A guide for librarians on how to build a literacy program built towards children with autism spectrum.