Clemson books are broadly reviewed in scholarly journals, in the newsletters of author societies, and in the popular press. We have highlighted extracts from recent reviews below.
If you are a book reviews editor interested in commissioning a review of one of our scholarly books, please contact Lydia Osborne; for our general-interest list, please contact John Morgenstern. If you are a reviewer, we welcome the opportunity to work with you to place a review in a suitable venue.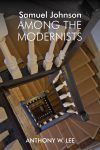 Samuel Johnson Among the Modernists
Edited by Anthony Lee
Read more about this book and order your copy here. 


"These consistently informative, persuasive, and provocative essays should reshape notions of both literary history and Johnson's place in that history."
—E. Kraft, CHOICE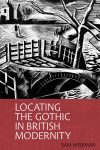 Locating the Gothic in British Modernity
By Sam Wiseman
Read more about this book and order your copy here.

"[Wiseman] reinvigorates discussion of the gothic in literature by showing its persistence from the late Victorian period into the modernist period. . . . The writing is clear and purposeful throughout, rendering the book accessible to nonspecialists interested in 20th-century British literature."
—J. W. Moffett, CHOICE

"Locating the Gothic in British Modernity is a scholarly achievement of great distinction, wide ranging, generously attentive to detail and genuinely manages to break new ground exploring this fascinating literary territory."
—Alan Price, Magonia Review of Books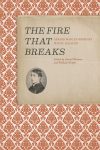 The Fire that Breaks: Gerard Manley Hopkins's Poetic Legacies
Edited by Daniel Westover and Thomas Alan Holmes
Read more about this book and order your copy here.
"A perennial problem in Hopkins scholarship is that the seemingly unending process of explicating his highly idiosyncratic oeuvre has prevented a serious consideration of the formal and thematic continuities between his writings and those of his contemporaries and successors… Consequently, this collection makes a very welcome contribution to the scholarly conversation."
—J. Nickerson, Review 19
John Dos Passos and Cinema
By Lisa Nanney
Read more about this book and order your copy here.
"Lisa Nanney's fine book adds considerable new detail and chronological range to the account of Dos Passos's lifelong relationship with cinema. . . . John Dos Passos and Cinema will be the authoritative work on this aspect of Dos Passos's career and aesthetics for some time. But it also provides fresh insights into the perennial topic of his political biography and his shift to the right, as well as providing superb detail on the specifics of the networks and aesthetics of transnational, intermedial experiment on the left that galvanized modernist culture in the 1920s and 1930s."
—Mark Whalen, Modernism/modernity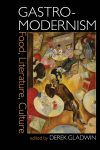 Gastro-Modernism: Food, Literature, Culture
Edited by Derek Gladwin
Read more about this book and order your copy here.

"The emergent modernist food studies which [Gastro-Modernism] represent[s] then is very much of its moment and is a logical next step in our continued critical exploration of the legacy of new modernist studies and its political, cross-cultural, and material turn."
—Rebecca Bowler, Modernism/modernity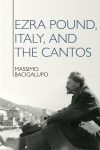 Ezra Pound, Italy, and the Cantos
By Massimo Bacigalupo
Read more about this book and order your copy here.
"Ezra Pound, Italy and the Cantos comes from the pen of one of the foremost Pound critics… as a guide to the Cantos so rooted in Italy and Italian history, and as an exploration of the people and forces that shaped Pound and his poetry, it would be hard to better this book. It should be of interest to both the general reader of poetry and to the academic specialist."
—William Wall, Dublin Review of Books
"One couldn't ask for a better tour guide of Pound's Italy. . . . it not only clarifies hundreds of details in The Cantos, bringing us that much closer to the ideal of a completely annotated text, but is filled with fascinating anecdotes and revealing trivia. . . . a major contribution to Pound studies."
—Steven Moore, Literary Matters

"Bacigalupo offers many perspectives on Pound and his relation to Italy and is especially helpful in prompting questions about the relation of real to imagined places."
—Peter Nicholls, Studies in Travel Writing
"Ezra Pound, Italy, and The Cantos unveils an intimate portrait of both poet and poem. Massimo Bacigalupo's study is conversational in tone, yet nevertheless scholarly and astute."
—Patrick James Dunagan, Rain Taxi

"With delicate sensitivity and absolute mastery of the subject, Bacigalupo leads the reader into the labyrinth of the Cantos and along the troubles of Pound's life, studded with encounters with extraordinary men and wonderful women, shedding a little light to help the reader see Beauty and to appreciate what is right."
—Luca Gallesi, Il Giornale
Bacigalupo "is an informative but not obtrusive guide; not only in his exploration of the significance of Italian locations (especially Rapallo, where, as he notes, many of the cantos were actually written), but also in his comments on Pound's less-than-perfect grasp of Italian as reader, translator and practitioner. He brings to bear a knowledge that few other of Pound's critics can equal."
—Tony Sharpe, The Review of English Studies
"Bacigalupo's study is, overall, a sensitive, erudite, and very approachable collection of essays that assumes a fair degree of knowledge about Pound's life and work, but does not require it."
—Michael Kindellan, The Wallace Stevens Journal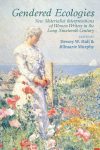 Gendered Ecologies
Edited by Dewey W. Hall and Jillmarie Murphy
Read more about this book and order your copy here.
"A fresh and invigorating contribution to the field of environmental humanities. . . . The 'diversity' of the collection allows for a picture to emerge here of the many, complex and fascinating engagements with natural history made by women writers during the long nineteenth century."
—Penny Bradshaw, Green Letters
"A wonderful addition to the field of environmental humanities that will undoubtedly appeal to human geographers, social ecologists, literary scholars, and philosophers of science. . . . The editors have gathered a scholarship that will forge fruitful bridges between literature and science and incite readers to revisit their favorite novels with new awareness and sensitivity that are very timely."
—Hélène B. Ducros, EuropeNow
Granville Bantock: A Guide to Research
By John C. Dressler
Read more about this book and order your copy here.

"A triumph for the advancement of Bantock scholarship, appreciation, and reappraisal. . . . an invaluable reference document which will become the standard reference work and enrich Bantock Studies for many years to come."
—John France, MusicWeb International
"Dressler has produced a monumental work . . . an essential tool for anyone contemplating a major book on Bantock's music."
—Musical Opinion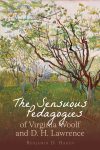 The Sensuous Pedagogies of Virginia Woolf and D. H. Lawrence
By Benjamin Hagen
Read more about this book and order your copy here.

"The risks Hagen takes—by pairing two writers whose pedagogy strikes one at first as unreconcilable and by addressing his readers directly with unapologetic questions about our own investments in the texts we read and teach—ultimately pay off and produce a refreshingly sensitive reading of each author's openness to their readers' active engagement with the scenarios or spaces made possible by their prose. . . . The Sensuous Pedagogies of Virginia Woolf and D. H. Lawrence is a good book. What's more, it is good pedagogy."
—Madelyn Detloff, Woolf Studies Annual
"[W]e must start to practice 'sensuous pedagogies' right away. In this way Lawrence and Woolf's ideas will continue to come into closer contact."
—Michael Black, The Modernist Review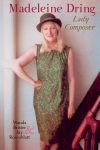 Madeleine Dring: Lady Composer
By Wanda Brister and Jay Rosenblatt
Read more about this book and order your copy here.

"Wanda Brister and Jay Rosenblatt have done a meticulous job bringing Dring's remarkable story to life. . . . This welcome new biography sheds light on an iconoclastic composer's brilliant musical mind, and compels us to reconsider her compositional output. The lady composer Madeleine Dring certainly deserves our greater attention."
—Stephen Caplan, The Double Reed
"A fulfilling and insightful book on multiple levels that will appear to anyone interested in the byways of light music as well as to those wishing to make a study."
—Dan Adams, The Magazine of the Light Music Society
"[T]his thoroughly researched collaboration is a valuable addition to the literature about Madeleine Dring."
—Debra Greschner, Journal of Singing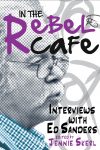 In The Rebel Cafe: Interviews with Ed Sanders
Edited by Jennie Skerl
Read more about this book and order your copy here.
"A must for anyone with interest in Ed Sanders."
—Marc Olmsted, Sensitive Skin
"Sanders seems to be something of a polymath, learned in ancient texts and languages, politically astute and still up for a fight…. A man for all seasons. These extended interviews capture an agile mind. An American treasure."
—Colin Cooper, Beat Scene
"Anyone with half an eye to 1960s US counterculture would be hard-pressed not to acknowledge the role played by Ed Sanders. . . . Skerl has shown a keen not to say timely hand, one to put us considerably in her debt."
—A. Robert Lee, European Beat Studies Network