« Return to all books
Gastro-Modernism
Food, Literature, Culture
Edited by Derek Gladwin
This volume of critical essays provides a long overdue survey of food culture and politics represented in global literary modernisms. The links among what we eat, the production and representation of food, and the resulting global impacts in culture and society are increasing contemporary issues largely dating back to the early twentieth century. Gastronomy signals many social, cultural, and ecological concerns that emerge in the modernist period because of an enlarging social food culture, with expanding food systems in factories and abattoirs to accommodate such growth. At the same time, food supplies were rationed due to wars and economic depression. The response of modernist writers, playwrights, and poets to modernity and urbanization occurs not only through formalistic literary techniques, but also in the overt themes and settings related to food culture. Modernists famously explored public and domestic spaces where food and drink are prepared and served, such as cafés, restaurants, nightclubs, pubs, brasseries, kitchens, or dining rooms. Gastro-Modernism ultimately shows how global literary modernisms engage with the food culture known as gastronomy to express anxieties about modernity as much as to celebrate the excesses modern lifestyles produce.
"Modernist food studies is an emerging field, and it is thriving. . . . Derek Gladwin's excellent introduction to Gastro-Modernism parses many of the issues we face when constructing modernist food studies as a subfield and also acts as a useful guide to the development of food studies more generally."
—Rebecca Bowler, in Modernism/modernity
"Collections like Gastro-Modernism and others in the latest boom demonstrate the potential for modernist food studies as they sow generative connections and enrich subfields far more effectively than keeping the same canonical texts and authors in their separate silos."
—Jessica Martell, James Joyce Quarterly

About the Editor
Derek Gladwin is an Assistant Professor in the Department of Language & Literacy Education at the University of British Columbia. As a writer and teacher, Gladwin explores critical and creative transformations in culture and society through environmental and arts-based education.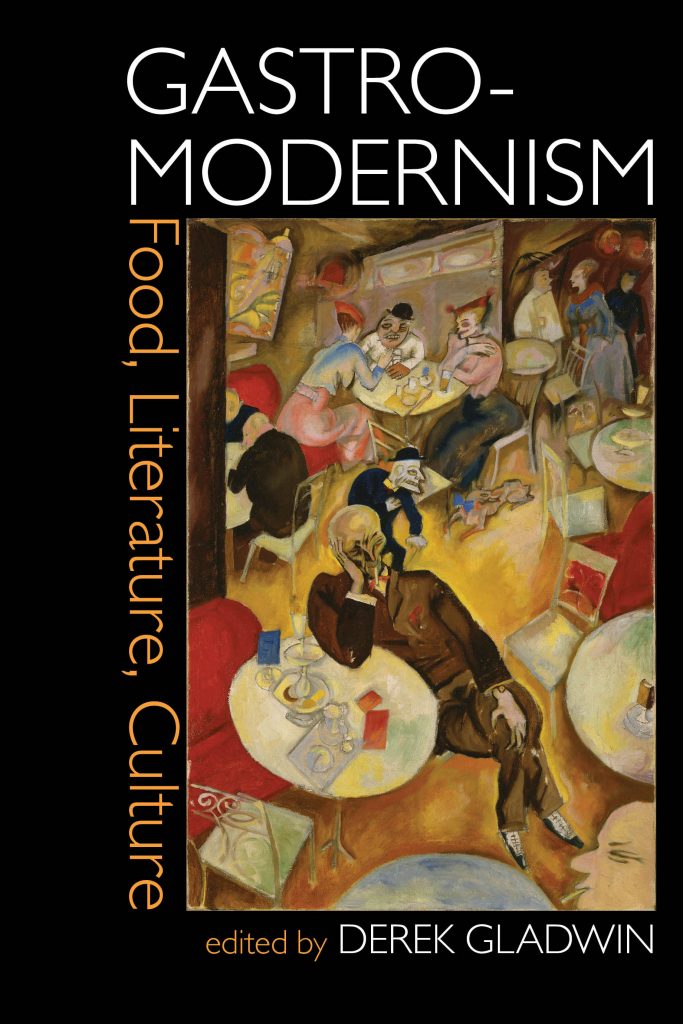 Purchase in North America
Purchase Globally
Details
Pages: 288 pages
Published: September 2019
Formats
Hardback
ISBN: 9781942954682
eBook
ISBN: 9781942954699
Subjects
Literature
Modernism