« Return to all books
In the Rebel Cafe
Interviews with Ed Sanders
Edited by Jennie Skerl
In the Rebel Cafe: Interviews with Ed Sanders is a collection of interviews with Ed Sanders. Interviews have been selected representing each decade of Sanders's career from the 1960s up to the present. All are previously published except for one conducted by a historian about Sanders's involvement in the peace movement. Interviews have been selected for historical significance (such as his first interview, his appearance on William F. Buckley's Firing Line TV program, history of the Fugs, history of the Lower East Side avant-garde, the evolution of his poetry) and for the depth and quality of the discussion of his work (interviews by poets and literary critics). Read in chronological order, the interviews constitute a career biography of Sanders as a writer, musician, and activist. In his own words, Sanders chronicles his transition as a poet from lyric to historical narrative to epic, the development of his fiction and journalism, the creation and revival of the Fugs (his satirical folk rock band), his role in the art and counter-culture of the 1960s, his subsequent historical assessment of the era, and his continuing social commitments. In addition to the interviews, the book includes a critical introduction to Sanders's life and work, a chronology of Sanders' career, a bibliography of his publications, and a discography of Fugs and Sanders albums.
"A must for anyone with interest in Ed Sanders."
—Marc Olmsted, Sensitive Skin
"Sanders seems to be something of a polymath, learned in ancient texts and languages, politically astute and still up for a fight…. A man for all seasons. These extended interviews capture an agile mind. An American treasure."
—Colin Cooper, Beat Scene
"Anyone with half an eye to 1960s US counterculture would be hard-pressed not to acknowledge the role played by Ed Sanders. . . . Skerl has shown a keen not to say timely hand, one to put us considerably in her debt."
—A. Robert Lee, European Beat Studies Network
"You can open In the Rebel Cafe to just about any page and find something interesting, eye-catching, thought-provoking or rib-tickling (or all of these at once)."
—Alan Bisbort, Ugly Things
About the Editor
Jennie Skerl is a Founding Board member and Past President of the Beat Studies Association. She is on the editorial board of the Journal of Beat Studies. She has published William S. Burroughs, William S. Burroughs at the Front: Critical Reception, A Tawdry Place of Salvation: The Art of Jane Bowles, Reconstructing the Beats, and The Transnational Beat Generation.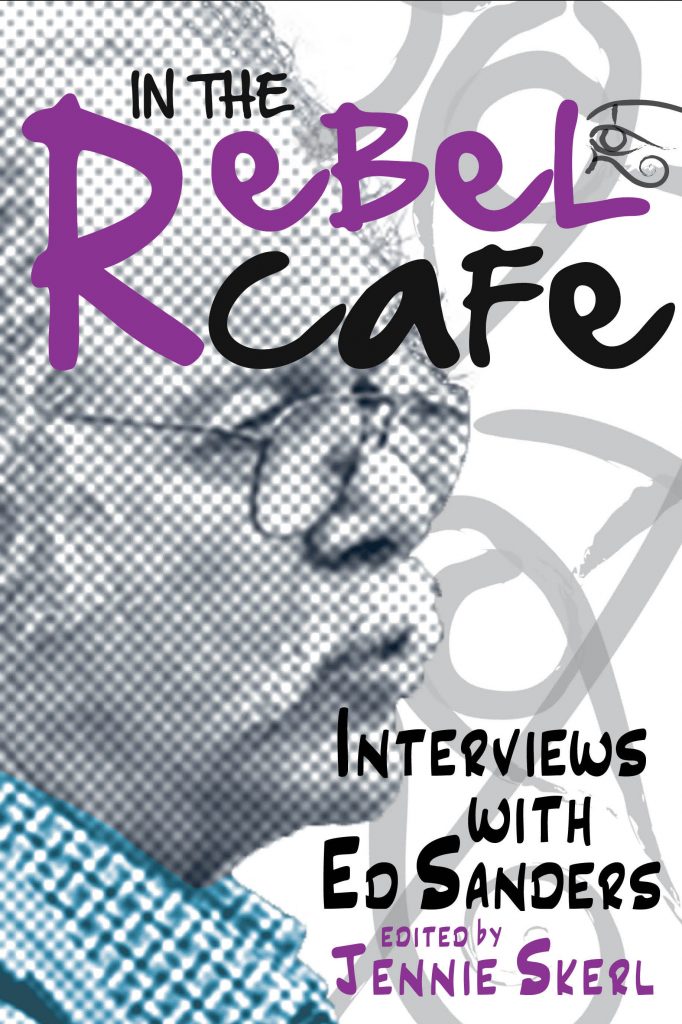 Purchase in North America
Purchase Globally