The Converse Low Residency MFA in Creative Writing and Clemson University Press are pleased to announce the winners of the 2021 Converse MFA Alumni Book Prize as selected by this year's judge, Vassar Miller Poetry Prize–winning author Jeanine Hathaway. For 2021, Hathaway has selected two co-winners: Kim Shegog for her short story collection, Crossing Over, and Sarah Cooper, for her poetry collection 89%.
The Converse MFA Alumni Book Prize is awarded every two years to a Converse MFA graduate who has submitted an original book-length manuscript. All entries are judged anonymously by a writer of national distinction, and the author of the winning manuscript(s) is awarded a book contract with Clemson University Press, plus the winner(s) are invited (expenses paid) to give a public reading from the winning manuscript at the Converse MFA program's residency session.
In selecting this year's winners, Hathaway stated that all the manuscripts distinguished themselves. She shared the following comments about the prize-winners:
Crossing Over
Anyone who played "Red Rover" or attended a funeral or stood on a bridge, calculating, knows there will be loss and gain in the passage suggested by the richly layered title. In stories strikingly varied, relationships shift, mores and morals hold up to scrutiny or resistance. Each presents us with characters on edge. Snake handlers, sibling and spousal rivals, suicide, stillbirth—these provide dramatic moments for characters to obey or resist the rules of civility and responsibility. The title implies choice. Call them acts of stasis or maturity, deeper entrenchment or overcoming habits, the choices position characters for change. The novella begins with a death and through complications of familial love closes on the possibility of a rebirth.
Gripped by each of the stories, we see that our own small lapses and courageous actions, petty angers and fears, will have consequences we hadn't planned on. The ultimate charge is to review our options and take a step in the direction of what offers life. These are generous stories that reveal, dangerous or not, that step could get us to the other side.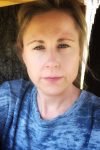 Kim Shegog's work has appeared in Appalachian Review, The Sun, r.kv.r.y quarterly, and anthologized in This Is What America Looks Like: The Washington Writers' Publishing House Anthology (2021). She is the recipient of the Judith Siegel Pearson Award for Fiction from Wayne State University (2019) and a finalist for Redbud's First Annual Coppice Prize (2021). She is a mentor for the PEN Prison Writing Program. She holds an MFA from Converse College and serves as assistant professor of English at Ohio Valley University.
89%
Organized like a scientific file, this is a love story of a daughter's powerful love for her dying mother, her dutiful love for her father, her awakening love for other women. Each form, filial and romantic, bears an urgency. The poems themselves are an energizing mix of genres, some free verse, some prose poems, and the mother's surprising one-liners. Her observations ("If you have a cat, you will always have standards.") and maternal advice are laugh-out-loud brilliant. The poet deftly interrupts sexual tensions and unrelenting tragedy with some truly funny comic relief. The narrative engages repetition and rhythm that match the morphine doses, depths of observation and heights of hope, connection and ultimate loss. The mother had an 11% chance of surviving the cancer. In the skilled hands of this poet, the family has a 100% of living on in our hearts.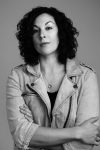 Canadian-American poet Sarah Cooper holds an MFA in poetry. Her poems appear in Lunch, Room, Iron Horse, Sinister Wisdom among other journals and anthologies. Her chapbook, Permanent Marker, was released in spring 2020.
The Converse MFA Alumni Book Prize is part of a publishing partnership between the low-residency Master of Fine Arts in Creative Writing program at Converse and Clemson University Press. The Clemson-Converse Literature Series publishes a diverse and distinguished body of contemporary poetry, short fiction, and creative nonfiction essay collections. While the series will occasionally feature an outstanding anthology, the majority of the books will be selected through two competitions, each of which will run biennially: a national poetry prize for a full-length book, an award open to all poets publishing in English, and the Converse MFA Alumni Book Award Series, open to alumni of the Converse Low Residency MFA.
The full list of winners and finalists is below:
Kim Shegog, Co-winner, Crossing Over (short fiction)
Sarah Cooper, Co-winner, 89% (poetry)
David Hartshorne, finalist, The One-Ten to Yellowknife and Other Stories
Gwen Holt, finalist, Alyson