« Return to all books
Ezra Pound, Italy, and The Cantos
Massimo Bacigalupo
Ezra Pound's residence in Italy spanned six decades (1920s to 1970s), during which he composed most of his ambitious epic, The Cantos. He largely employed Italian materials: landscapes, artworks, politics, history, people. Bacigalupo approaches Pound's poetry through its principal physical and cultural background, proposing a new and rewarding reading of The Cantos as an account of things seen and noted with a poet's eye for the striking detail and telling phrase. We visit alongside Pound his favorite cities and landscapes (Rome, Venice, Rapallo) and encounter some of his foremost Italian peers, associates, and translators. Bacigalupo offers readings of important and neglected writings by Pound and shows how he created an autobiographical myth out of his multifarious experience. We get to see the poet at work and are provided with new essential keys to a nuanced understanding of Pound's lively, tantalizing, and contradictory poetic world. This is the first time that so much material concerning a central aspect of Pound's life and writing has been gathered in one volume.
"Fresh readings, sharp insights­—a surprising new look at this inexhaustibly enigmatic and challenging figure." —Jonathan Galassi, President, Farrar Straus & Giroux
"Ezra Pound spent most of his adult life in Rapallo, and Italy became the locale for his poetry and his aesthetics. Pound's Italian context is here established by Professor Bacigalupo, a major authority on Pound and his literary milieu, himself born in Rapallo, and knowing Pound from his own childhood until the poet's last years. A much-needed frame is added to our understanding of this great American rebel." —Michael Alexander, author of The Poetry of Ezra Pound
"This book is a marvel. It is, at last, an exciting account of Ezra Pound awakening to the beauty of Italy. There he found reason for his belief in a verse that is alive, and for his insistence that "art is a joyous thing."  In his seafront attic in Rapallo, and in his walks through the Ligurian hills, he heard a new rhythm and melody, and felt elated in the clarity of the landscape. Massimo Bacigalupo guides us through The Cantos, helping us see the poem's wonders through Italy—and the opposite, Italy's through the poetry. Here, too, are lively relationships with other writers such as Yeats, Montale, Eliot, and H.D., all influenced by the impudent yet munificent Italian-based American poet. Best of all, Bacigalupo, as a family friend, gives us an intimate account of the Pound ménage, filled with delicious anecdotes and new facts for a portrait of the poet, his life, and his loves." —Grace Schulman, recipient of Frost Medal for Lifetime Achievement in American Poetry
"Bacigalupo offers many perspectives on Pound and his relation to Italy and is especially helpful in prompting questions about the relation of real to imagined places." —Peter Nicholls, Studies in Travel Writing
"Ezra Pound, Italy, and The Cantos unveils an intimate portrait of both poet and poem. Massimo Bacigalupo's study is conversational in tone, yet nevertheless scholarly and astute." —Patrick Dunagan, Rain Taxi Review
"a useful Baedeker to Pound's universe" —Luca Gallesi, Studi Cattolici 

Bacigalupo "is an informative but not obtrusive guide; not only in his exploration of the significance of Italian locations (especially Rapallo, where, as he notes, many of the cantos were actually written), but also in his comments on Pound's less-than-perfect grasp of Italian as reader, translator and practitioner. He brings to bear a knowledge that few other of Pound's critics can equal." —Tony Sharpe, The Review of English Studies
"Bacigalupo's study is, overall, a sensitive, erudite, and very approachable collection of essays that assumes a fair degree of knowledge about Pound's life and work, but does not require it." —Michael Kindellan, The Wallace Stevens Journal
"Bacigalupo's book is interwoven with detailed agnosticism and analysis, especially in the third part, frontally dedicated to a series of readings, hand to hand with the harsh difficulty of Pound's text. But perhaps its most seductive aspect is precisely the possibility, for the reader, of using it as a critical Baedecker, a safe compass for wandering around Pound's continent, relying on the author's geographies. . . . The reader can continue—even happily—to get lost. But it can do so, now, with the support of a study that knows how to come to terms with even the most aberrant side of Pound, without pretending it does not exist. And knows, above all, how to capture every glimmer of his elusive, ambiguous, 'luminous details.'" —Massimo Natale, il Manifesto

"[Ezra Pound, Italy and The Cantos] is the most intimate and comprehensive look at Pound's creative process and the degree to which it is linked to his favoured places, art and history in Italy." —Gary Geddes, Pacific Rim Review of Books
About the Author
Massimo Bacigalupo is an experimental filmmaker, scholar, translator, essayist, and literary critic. He is a Professor of American Literature at the University of Genoa, a position he has held since 1990.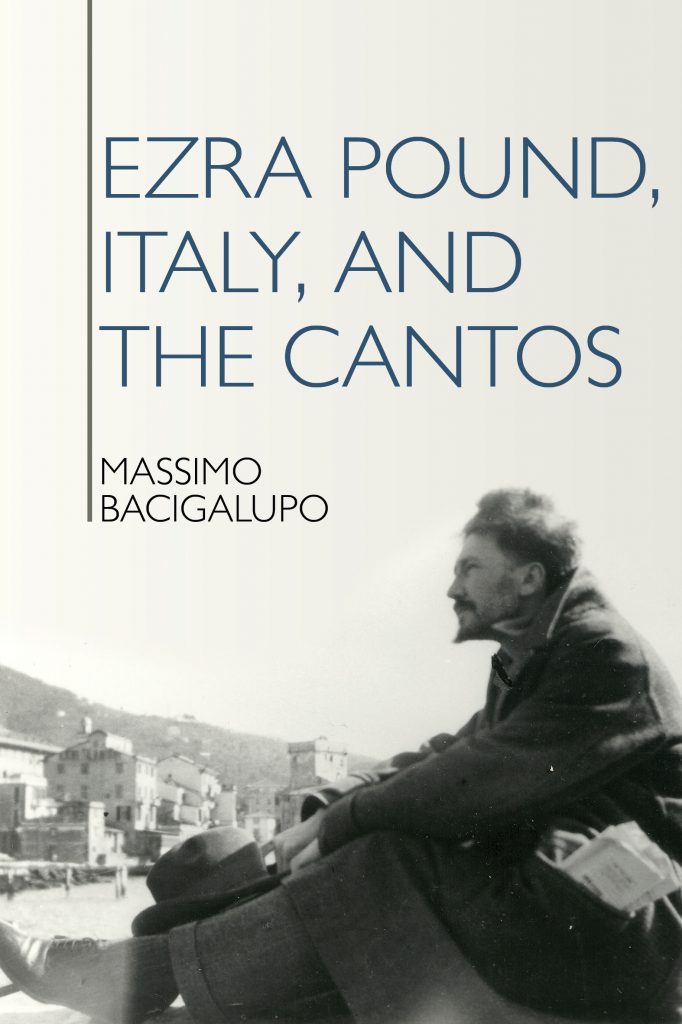 Purchase in North America
Purchase Globally