« Return to all books
Ireland's Gramophones
Material Culture, Memory, and Trauma in Irish Modernism
Zan Cammack
Because gramophonic technology grew up alongside Ireland's progressively more outspoken and violent struggles for political autonomy and national stability, Irish Modernism inherently links the gramophone to representations of these dramatic cultural upheavals. Many key works of Irish literary modernism—like those by James Joyce, Elizabeth Bowen, and Sean O'Casey—depend upon the gramophone for their ability to record Irish cultural traumas both symbolically and literally during one of the country's most fraught developmental eras. In each work the gramophone testifies of its own complexity as a physical object and its multiform value in the artistic development of textual material. In each work, too, the object seems virtually self-placed—less an aesthetic device than a "thing" belonging primordially to the text. The machine is also often an agent and counterpart to literary characters. Thus, the gramophone points to a deeper connection between object and culture than we perceive if we consider it as only an image, enhancement, or instrument. This book examines the gramophone as an object that refuses to remain in the background of scenes in which it appears, forcing us to confront its mnemonic heritage during a period of Irish history burdened with political and cultural turbulence.
"Zan Cammack's Ireland's Gramophones makes an important contribution to a growing area in Irish studies: our recognition that technology has played a role in shaping a culture that has often presented itself as being determined largely by tradition.  In part, this is a product of our particular historical moment.  We are now experiencing what Marshall McLuhan once described as the 'rear-view mirror effect', by which we only truly see a given technology once it has been subsumed by another.  As digital culture takes all previous technologies as its content, those technologies come into focus for us in new ways.  Ireland's Gramophones reminds us that literature can also provide those moments of perception.  Tracing the unexpected appearance of the gramophone in works by Joyce, Shaw, O'Casey, Bowen, Flann O'Brien and Brian Friel, Cammack shows us that Irish literature had already known what we are only now discovering.  As such, Ireland's Gramophones is timely in more than one sense; it is a book that tells us not only about the writers it considers in their time, but about our own period of technological transformation as well."
—Professor Chris Morash, MRIA, FTCD, Seamus Heaney Professor of Irish Writing, Trinity College Dublin
"Ireland's Gramophones tracks the gramophone— as material object, as symbol, as technology, as collator of cultural memory—across a provocative array of texts by authors including Bram Stoker, Elizabeth Bowen, and Brian Friel. Bursting with adroit readings and revelatory insights, it makes a valuable contribution to the robust body of scholarship on media, material studies, and modernism by drawing attention to the gramophone's intricate relation to Irish cultural trauma. It also is a genuinely engaging book to read, one written in prose that reflects the energies of its central object of inquiry."
—Paige Reynolds, College of the Holy Cross
"Lucid, clever, and original, Cammack's work builds on media studies' fascination with gramophones in Irish modernist texts to explore the additional impact of their materiality and "thingness." Her fascinating treatment situates the gramophone as a literary/metonymic artifact that both captures and embodies Irish cultural trauma in the late nineteenth and early twentieth centuries. This welcome and creative intervention adds exciting new dimension to the texts under consideration, as well as a deeper understanding of the cultural and psychological forces at play in Ireland during this period. It is a ground-breaking and valuable study."
—Kate Costello-Sullivan, LeMoyne College
"The specificity with which this book . . . documents the arrival of the Edison's invention is characteristic of its good use of historical sources to evoke the impact of the phonograph and later the gramophone in Ireland. Another strength is the alignment of such historical details to the machine's technical realities; this is a book that uses diagrams, graphs, and tables to considerable critical effect. . . . In its marrying of careful textual analysis to historical detail and conceptual sophistication this lucid and engagingly written study should have a significant impact on future considerations of the intersection between technology and memory in Irish writing."
—Tom Walker, Estudios Irlandeses
About the Author
Zan Cammack is a lecturer in the Department of English and Literature at Utah Valley University.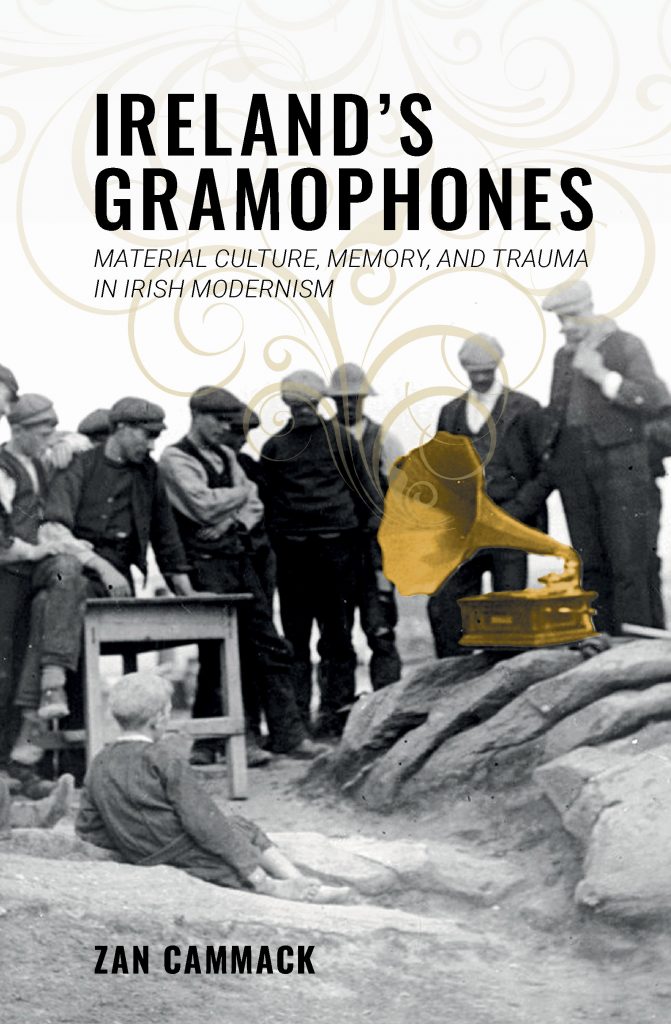 Purchase in North America
Purchase Globally