« Return to all books
The T. S. Eliot Studies Annual
Volume 2
Edited by John D. Morgenstern
The T. S. Eliot Studies Annual strives to be the leading venue for the critical reassessment of Eliot's life and work in light of the ongoing publication of his letters, critical volumes of his complete prose, the new edition of his complete poems, and the forthcoming critical edition of his plays. All critical approaches are welcome, as are essays pertaining to any aspect of Eliot's work as a poet, critic, playwright, editor, or foremost exemplar of literary modernism.
Contents of Volume 2: "General Editor's Note," by John D. Morgenstern; "'My Madness Singing': The Specter of Syphilis in Prufrock and Other Observations," by Frances Dickey with Bradford Barnhardt; Special Forum: Prufrock and Other Observations at 100, featuring "Prufrock's Gestures," by Elisabeth Däumer and "The Right to Smile: Humor and Empathy in Prufrock and Other Observations," by Rachel Trousdale; "Eliot, Blake, Unpleasantness," by Seamus Perry; "T. S. Eliot, Modernism, and Boredom," by Christopher McVey; "'All Its Clear Relations': Eliot's Poems and the Uses of Memory, by Tony Sharpe; Special Forum: Editing Eliot, featuring "'Slip-slidin' away': Metamorphosis and Loss in Eliot's Philosophical Papers" by Jewel Spears Brooker; "What Happened to 'Modern Tendencies in Poetry'" by Anthony Cuda; "Of Commas and Facts: Editing Volume 5 of The Complete Prose" Jayme Stayer and "A Major Minor Document" by David E. Chinitz; "'Literary Dowsing': Valerie Eliot and the Editing of The Waste Land," by John Haffenden; and "The T. S. Eliot Bibliography: 2015 and 2016," compiled by Elisabeth Däumer and Dominic Meo.
About the Editor
John D. Morgenstern is the General Editor.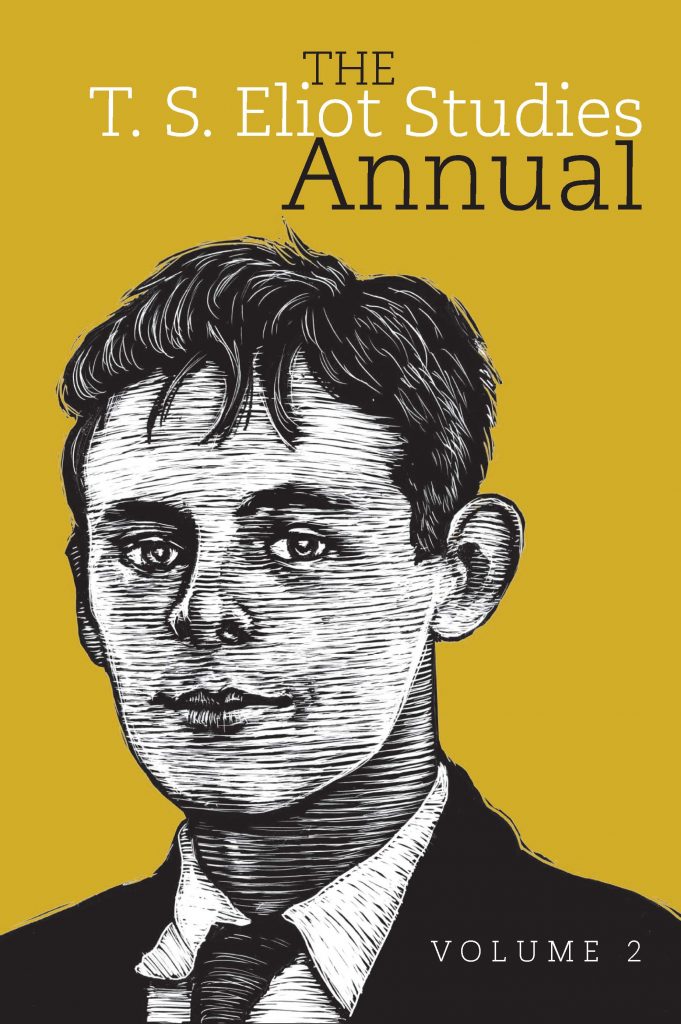 Purchase in North America
Purchase Globally
Details
Pages: 184 pages
Published: February 2019
Formats
Hardback
ISBN: 978-1-942-95454-5
eBook
ISBN: 978-1-942-95455-2
Subjects
Literature
Modernism