« Return to all books
Rhetoric, Public Memory, and Campus History
Edited by Rhondda Robinson Thomas
This collection explores the inextricable link between rhetoric, public memory, and campus-history projects. Since the early twentieth century, higher-education institutions around the globe have launched initiatives to research, document, and share their connections to slavery and its legacies. Many of these explorations have led to investigations about the rhetorical nature of campus-history projects, including the names of buildings, the installation of monuments, the publication of books, the production of resolutions, and the hosting of public programs. This volume examines the rhetorical nature of a range of initiatives, including the creation of land-acknowledgment statements, the memorialization of universities' historic financial ties to the slave trade, the installation and removal of monuments or historical markers, and the development of curriculum for campus-history projects.
(Photo of protest against Silent Sam by Martin Kraft, photo.martinkraft.com, CC BY-SA 3.0, via Wikimedia Commons.)
About the Editor
Rhondda Robinson Thomas is Calhoun Lemon Professor of Literature at Clemson University.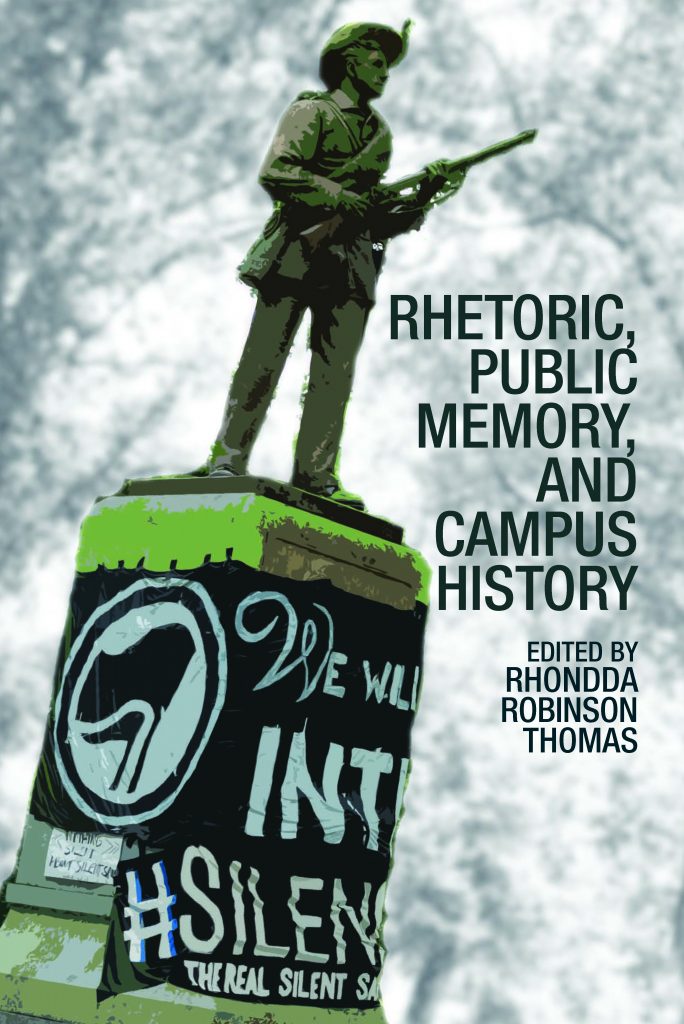 Purchase Globally