« Return to all books
Scranton Lace
Margot Douaihy with illustrations by Bri Hermanson
Mirroring the narrative possibilities of fabric that is both luxury and utility, Scranton Lace occupies the space between the real and imagined. Forty-four poems and twenty illustrations interact to explore themes ranging from interarts expression to the time/timelessness of derelict spaces to queerness and love. The illustrations incorporate relief prints made from actual lace manufactured in the now-abandoned Scranton Lace factory.
"Scranton Lace by Margot Douaihy combines tremendous lyric gifts—dense, nervy music, evocative images, an almost classically tragic sense of life's doomed blooming—with a gritty vernacularity that roots these poems in the rusted factory life of the title. Often formally playful but always brimming with emotion, using repetition in ways that evoke the ghostly graphics of lace woven through the book, Douaihy sings poetry's repertoire of love, loss, time, and trial in keys that are wholly her own." —Joy Ladin
Download the classroom discussion guide here.
About the Authors
Margot Douaihy is the author of Girls Like You. Bri Hermanson is a scratchboard illustrator.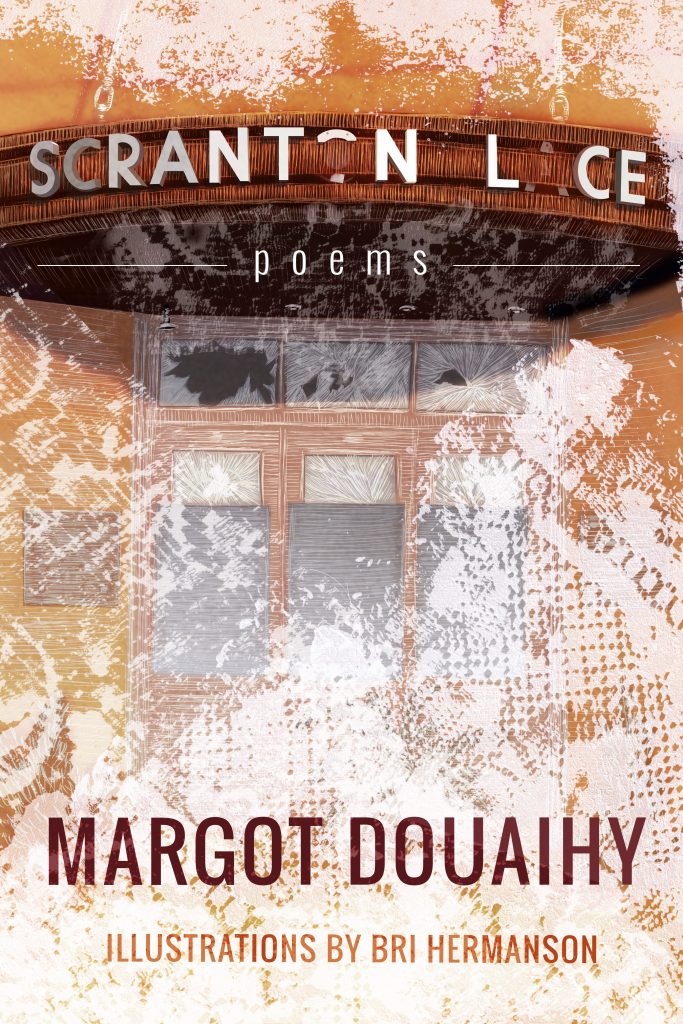 Purchase Paperback