« Return to all books
Bandit/Queen
The Runaway Story of Belle Starr
Margot Douaihy with illustrations by Bri Hermanson
Bandit/Queen: The Runaway Story of Belle Starr explores the figure of Belle Starr, a notorious wild west outlaw, and how newspaper coverage may have shaped her public image, through the medium of documentary poetry. As the media elevated Belle Starr from a lawbreaker to a compelling anti-hero, her criminality became more alluring and elaborate. Narrative and experimental poems thread themes of identity, perception, rule-breaking, and (in)authenticity.
Bri Hermanson's scratchboard illustrations draw inspiration from the newspaper and media coverage of Belle Starr's exploits and the visual symbols associated with the legendary bandit. The artwork incorporates maps of her possible hideouts and relief prints of ephemera and wild plants from areas where Belle Starr was active. Many of Hermanson's inky illustrations experiment in interpretation, letting the viewer "read" images according to their own partiality and occlusions.
About the Authors
Margot Douaihy earned a BA in Writing from the University of Pittsburgh Writing Program, an MA in Creative & Life Writing from Goldsmiths, University of London, and a PhD in Creative Writing from Lancaster University. Bri Hermanson is a scratchboard illustrator. Her work has been recognized by the Society of Illustrators, American Illustration, Creative Quarterly, Luerzer's Archive, Applied Arts, the Altpick Awards, the Society of Illustrators of Los Angeles, and the 3x3 Directory.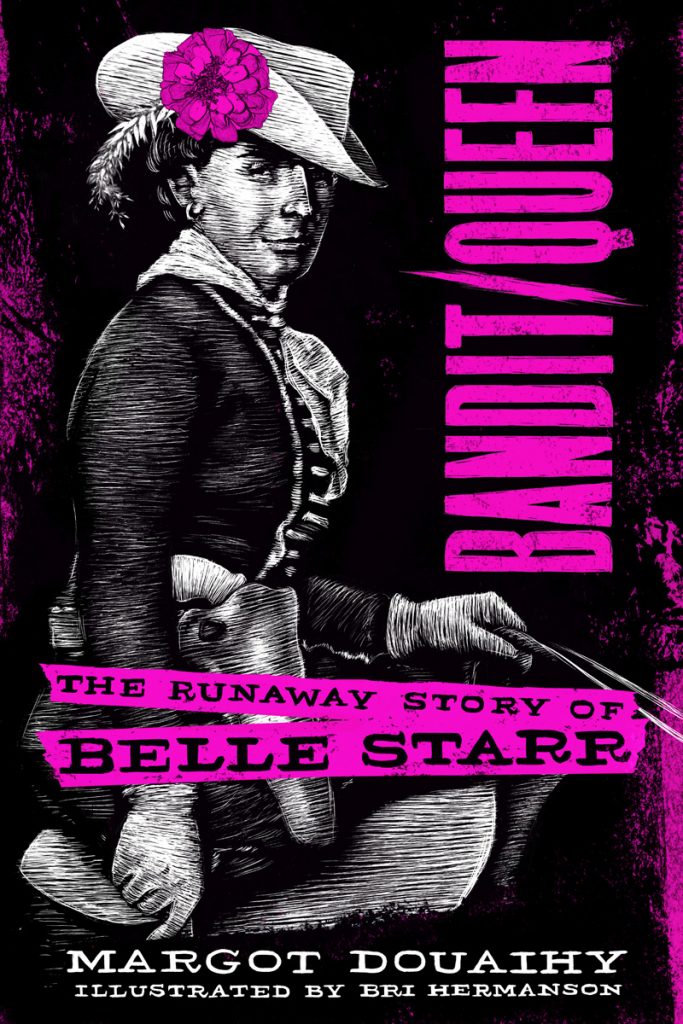 Details
Pages: 104 pages
Published: September 2021
Formats
Paperback
ISBN: 978-1-949979-79-4
Hardback
ISBN: 978-1-949979-78-7
Subjects
General Interest