« Return to all books
Writing the Survivor
The Rape Novel in Late Twentieth-Century American Fiction
Robin E. Field
Writing the Survivor: The Rape Novel in Late Twentieth-Century American Fiction identifies a new genre of American fiction, the rape novel, that recenters narratives of sexual violence on the survivors of violence and abuse, rather than the perpetrators. The rape novel arose during the women's liberation movement as women writers collectively challenged the traditional erasure of female subjectivity and agency found in earlier representations of sexual violence in American fiction. The rape novel not only foregrounds survivors and their stories in a textual centering that affirms their dignity and self-worth, but also develops new narratological strategies for portraying violent, disturbing subject matter. In bringing together many key women's texts of the last decades of the 20th century, the rape novel demonstrates the centrality of sexual assault to women's fiction of this era. The rape novels of the 21st century continue the political activism inherent in the genre—educating readers, offering community to survivors, and encouraging social activism—as the stories of male survivors are increasingly told. A radical reconsideration of late twentieth-century American novels, Writing the Survivor underscores the importance of women's activism upon the novel's form and content and reveals the portrayal of rape as rape to be an interethnic imperative.
"Writing the Survivor thus is both a convincing argument for what the rape novel is and an exciting catalyst for what we can do with it in our scholarship and teaching. Perhaps most importantly, it educates readers and educators about what rape is and how we can support survivors, just as the fiction itself intends to do. And it reminds us that—since roughly one in five women (and one in 33 men) who read Field's book will be a survivor—every act of reading, writing, scholarship, and teaching can be activism, can be support."
—Mary C. Holland, Modern Fiction Studies
"In short, Field's book adds a comprehensive look at how and why the evolution of rape depictions in literature parallels American responses toward such real-life claims. Readers interested in how American literature helped shape and define rape culture, rape consciousness, and the ever-growing movement for racial and gender equity—particularly regarding one's sexuality and the need for consent—will gain much from this book."
—Jerrica Jordan, Tulsa Studies in Women's Literature
"Writing the Survivor connects and relates the harrowing experiences of rape across color, creed, class, ethnicity, and gender to give voice to the violated and engage in activism through writing. [ . . . ] Through her inclusive and pluralistic study of rape in American literature, Field interrogates American society at large, which, although aware of many of the crimes at the heart of this study, has failed to eradicate them. The book's investigation of the most popular rape novels from 1970s to the twenty-first century is timely and relevant, particularly in the context of the current #MeToo movement across the globe."
—Goutam Karmakar, MELUS

"Scholars who study rape representation in any form of literature or media, regardless of whether or not it's from the twentieth century, will benefit from Field's keen and critical eye for the underpinnings of the way literary rape has been produced and consumed in various forms. Moving from women's memoir to women's movements in the early twentieth century to later twentieth-century fiction by women, to movements by male victims of rape, to men's fiction, and to men's memoirs, Field's careful tracing of the rape novel's development comes to a fulfilling conclusion."
—Michaela Tashjian, Journal of Literature and Trauma Studies

About the Author
Robin E. Field is Professor of English at King's College in Wilkes-Barre, Pennsylvania. She is co-editor of Transforming Diaspora: Communities beyond National Boundaries.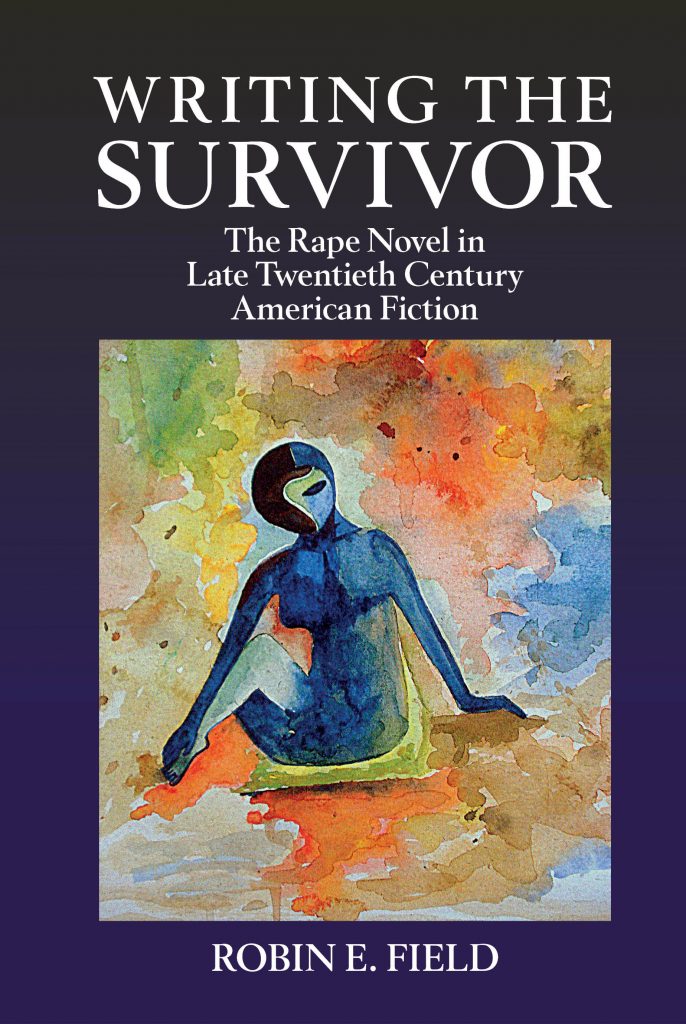 Purchase in North America
Purchase Globally
Details
Pages: 256 pages
Published: July 2020
Formats
Hardback
ISBN: 978-1-942-95483-5
Subjects
Literature
Modernism