« Return to all journals
T. S. Eliot Studies Annual
The T. S. Eliot Studies Annual strives to be the leading venue for the critical reassessment of Eliot's life and work in light of the ongoing publication of his letters, critical volumes of his complete prose, the 2015 edition of his complete poems, and the forthcoming critical edition of his plays. All critical approaches are welcome, as are essays pertaining to any aspect of Eliot's work as a poet, critic, playwright, editor, or foremost exemplar of literary modernism.
Each volume of the Annual provides a selection of peer-reviewed essays representing the best in contemporary Eliot scholarship. In addition, the Annual publishes shorter research notes and a comprehensive bibliography of Eliot-related publications.
The Annual is published in hardcover each year by Clemson University Press. It is distributed throughout Europe by Liverpool University Press and by Oxford University Press in the United States. Each volume is also available in digital format on University Press Scholarship Online (Oxford's digital platform).
Related Materials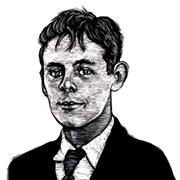 To Submit

Editors
Julia E. Daniel
Frances Dickey
Editorial Advisory Board
Ronald Bush
David E. Chinitz
Robert Crawford
Anthony Cuda
John Haffenden
Benjamin Lockerd
Gail McDonald
Gabrielle McIntire
Jahan Ramazani
Christopher Ricks
Ronald Schuchard
Vincent Sherry
Jayme Stayer