Partners
Clemson University Press holds a strategic partnership with Liverpool University Press whereby our overseas partner provides production, sales, marketing, and print and digital distribution for our scholarly monographs and edited collections. Liverpool University Press distributes books published in partnership with Clemson throughout the UK and Europe while Oxford University Press distributes these books throughout North America.
Clemson has partnerships with various scholarly and cultural organizations, including The International Virginia Woolf Conference, Boston College Irish Studies Center, The Ezra Pound Center for Literature, The International Yeats Society, and the Beat Studies Association. For further information, or to discuss a publishing collaboration, please contact John Morgenstern.
---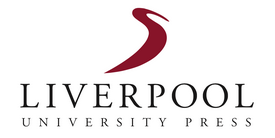 Liverpool University Press
Liverpool University Press (LUP) is the UK's third oldest university press, with a distinguished history of publishing exceptional research since 1899, including the work of Nobel prize winners. LUP has rapidly expanded in recent years to become an award-winning academic publisher that produces approximately 100 books a year and 28 journals, specialising in literature, modern languages, history and visual culture. LUP's mission is to disseminate high quality scholarly research and to promote learning and culture through the publication of books and journals.
---

Clemson Cooperative Extension
Clemson University Press publishes an imprint with Clemson Cooperative Extension. The imprint's scope aligns with the mission of Clemson Cooperative Extension, featuring peer-reviewed studies, practical guides, cookbooks, and more spanning the fields of agriculture, natural resources, food and nutrition, and the natural world. Dawn Anticole White serves as the imprint's director.
---
Ezra Pound Center for Literature Series
The Ezra Pound Center for Literature Book Series is a project dedicated to publishing a variety of scholarly and literary works relevant to Ezra Pound and Modernism, including new critical monographs on Pound and/or other Modernists, scholarly studies related to Pound and his legacy, edited collections of essays, volumes of original poetry, reissued books of importance to Pound scholarship, translations, and other works.
---

North American British Music Studies Association
The North American British Music Studies Association (NABMSA) aims to promote the study of British Music from all time periods on the North American Continent; to provide a collegial and supportive forum for discussion through electronic and other means; to provide a clearinghouse of information on the study of such music; and to foster regular meetings to discuss the same
---

International Yeats Society
W. B. Yeats is the pre-eminent Irish poet. The International Yeats Society is an academic organization that links national and other Yeats societies around the world. It aims to allow a wide range of academic researchers to share and present their work, in progress as well as in finished form; make that work widely and easily available; facilitate communication among scholars, teachers, and postgraduate students; foster productive teams of researchers, especially across national borders; advance awareness of Yeats studies in wider academic and public communities; and promote the study of Yeats as well as Irish literature and culture, in a global context.
---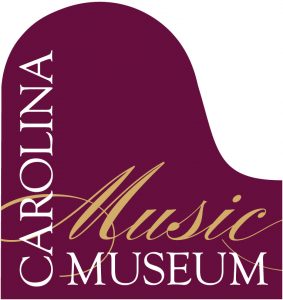 Carolina Music Museum
Carolina Music Museum brings a new concept for music to Heritage Green as the new Greenville-based home for the world-famous Carolina Clavier Collection—more than 40 English, European, and American pianos and harpsichords dating from 1570 to 1845. The museum will also exhibit other culturally important instruments, provide performance spaces for intimate concerts, and offer adjunct space for associated music organizations. With the opening of the new Carolina Music Museum, the opportunities for art, science, and music to intermix and influence audiences of all ages has arrived in the heart of downtown Greenville.
---

Beat Studies Association
The Beat Studies Association was founded in December 2004. Our purpose is to encourage scholarship on the writers and other artists affiliated with the Beat Generation movement. We provide a medium of communication among scholars interested in the Beat Generation through an annual meeting, the promotion of presentations at scholarly conferences, organizing conferences devoted to the Beat Generation, and offering other opportunities for critical exchange. We are affiliated with the American Literature Association. All scholars, teachers, and students engaged in researching, writing, and teaching about the Beat Generation movement and its participants are invited to join.
---

Clemson Blue Cheese
Clemson's renowned Blue Cheese is a tasty classic of the South. Produced on Clemson's campus, this artisanal cheese has been making its way into the hearts of cheese connoisseurs since 1941.
---

Clemson College of Agriculture, Forestry and Life Sciences
The College of Agriculture, Forestry and Life Sciences embodies founder Thomas Green Clemson's vision of a "high seminary of learning" focused on improving the lives of South Carolinians through education and outreach in the agricultural and natural sciences. Today CAFLS curricula explore plant, animal, human, molecular, and packaging sciences, and build upon Clemson University's world-class academic, research and extension activities to produce scientific discoveries of global significance and graduates prepared to be leaders in their chosen fields. CAFLS remains grounded in the fundamental principle that Clemson University is committed by its land-grant legacy to ensure that higher education remains a public good, and that land-grant colleges link their expertise to the needs of the people.
---
South Carolina Water Resources Conference
In spring 2007, Clemson University first announced that it would establish a biennial conference on water resources in South Carolina to be held in even-numbered years, with the first slated for October 2008. The goals of the South Carolina Water Resources Conference (SCWRC) are to communicate new research methods and scientific knowledge, educate scientists, engineers, and water professionals, and to disseminate useful information to policy makers, water managers, industry stakeholders, citizen groups, and the general public.
---

Clemson College of Science
The College of Science offers a range of Bachelor of Science and Bachelor of Arts degrees, as well as Master of Science and Ph.D. degrees in physical, mathematical and life sciences. Our academic programs are designed to develop students' knowledge about the inner workings of both the physical and mathematical universes. Science aims to explain the behavior of interacting subatomic particles, reacting molecules, evolving cells and organisms, rotating galaxies, and even space and time themselves. All of this intersecting with elegant mathematical constructs that both aid in explaining our universe and reveal a beautiful and complex mathematical world of its own.
---

Tiger Prints
TigerPrints is a digital repository and publishing platform that provides open access to scholarly works created by the faculty, students, and staff of Clemson University and their global collaborators. It ensures that the intellectual output of Clemson University is disseminated broadly, rapidly, and openly while making it easily discoverable around the world.
---
Société d'Études Modernistes
Promoting modernist studies in France, the Société d'Études Modernistes was founded in 2013. It seeks to foster dialogue between scholars in France, Europe, and the international community at large.